BRYAN WILSON – 11.16.2023
Dryden Hunt has settled in seamlessly since joining the Wranglers.
With five points (2g,3a) in his first four games Hunt has been an instant offensive catalyst on the ice – and though he's only just arrived, he's been a welcomed veteran presence in the room, as well.
He was sporting an 'A' on his sweater in the recent series against the Condors and the Cranbrook, B.C. native has quickly galvanized his new line, playing alongside Matt Coronato and Cole Schwindt.
"The familiarity from last year (helps)," said Hunt, when asked about the smooth transition from the Flames to the Wranglers. "(There's) a couple of the same coaches and Trent Cull has been great, and our line played well in the first game, so it's been fun."
Hunt is no stranger to the group, appearing in 15 games for the Wranglers last season after being acquired from the Toronto Maple Leafs / Marlies at the trade deadline.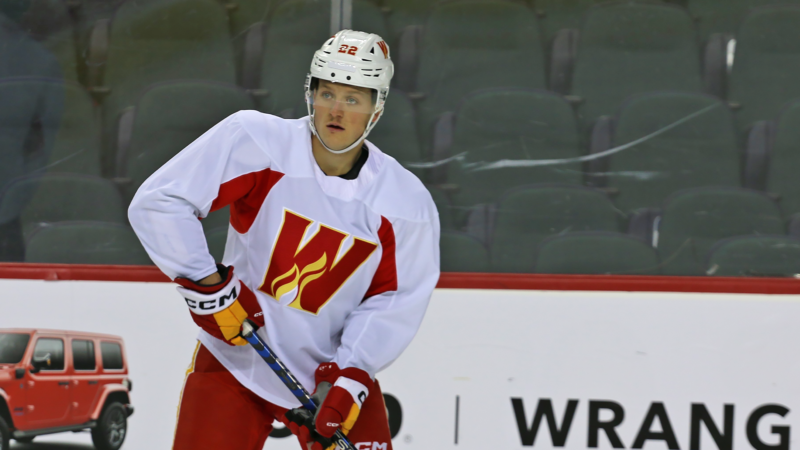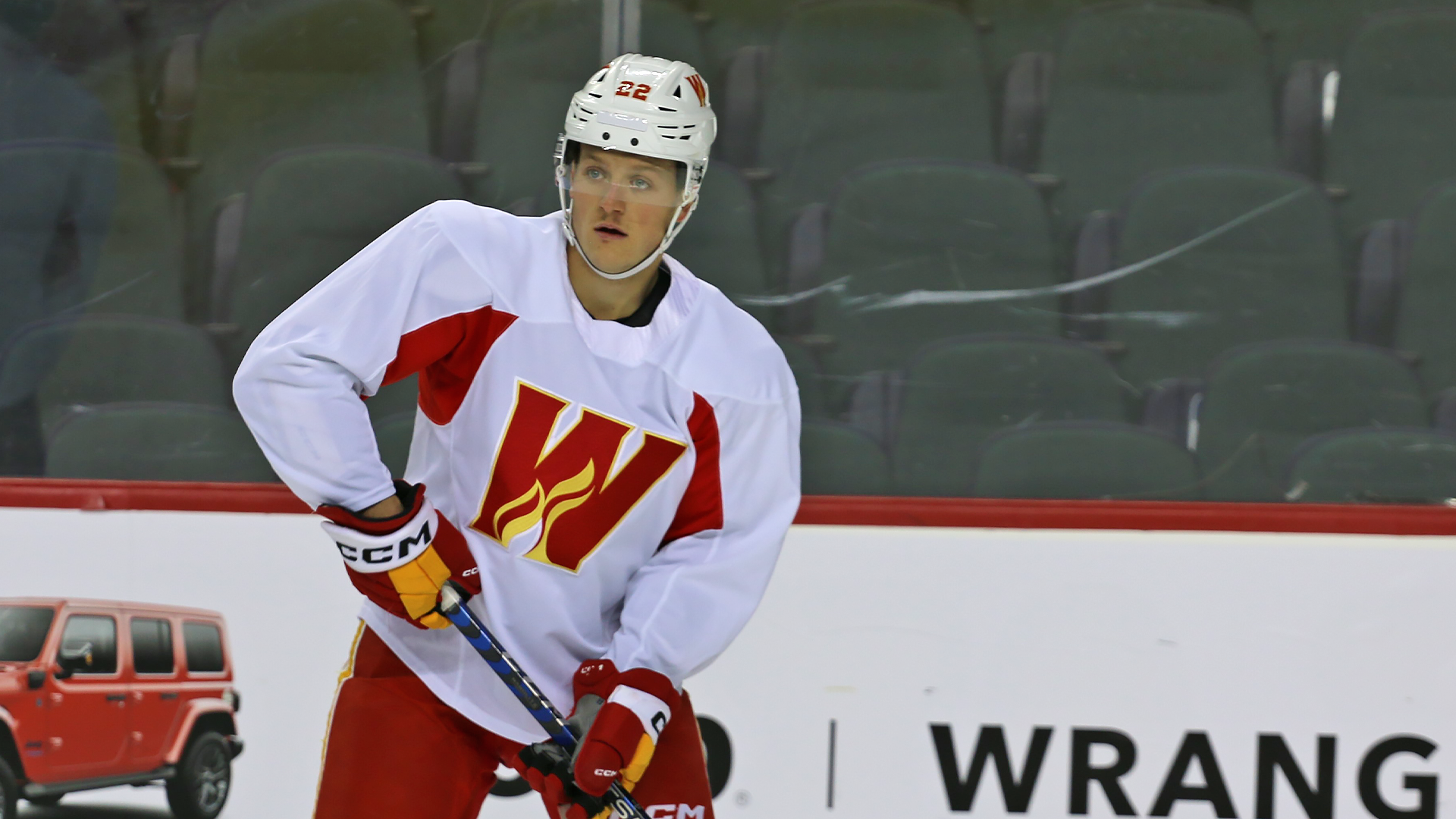 After a strong showing at this year's training camp, the 27-year-old earned a spot with the Flames to start the season, appearing in four games with the big club before being assigned to the Wranglers on Nov. 8.
With AHL rosters constantly in flux thanks to injuries and recalls at the parent level, it has been beneficial to have both the Flames and Wranglers playing a similar system on the ice.
"The good thing about (Calgary) is we play the same way," explained Hunt. "So, you come down here and play all the same systems and I think that's the way it should be… It's good that they do that here and it makes it a seamless transition."
🚨 Dryden Hunt gets us started! 1-0. pic.twitter.com/K5QY6ZUnAS

— Calgary Wranglers (@AHLWranglers) November 15, 2023
As a veteran of 456 professional games (AHL/NHL), Hunt understands the nuances inherent with each league and has felt comfortable knowing he can step in and just continue to play his game with the Wranglers.
"You come down here and you have a bit more confidence," said Hunt, regarding his adjustment to the style of play between leagues.
"It's obviously a different game (in the NHL)," he continued. "You see guys come down here and play a little more of a skilled game… and we've got a lot of guys down here that can make plays."