BRYAN WILSON – 08.28.2023
After signing a one-year extension with the Flames on July 2, Colton Poolman has set his sights on having another impact season in Calgary.
"It feels good to get it done early and get it out of the way so I can focus on my training," explained Poolman. "I love the city of Calgary and the organisation has been good to me during my time there. I know my teammates, and we had a good year last year, so it's nice."
The Wranglers recorded the best penalty-kill numbers in the AHL last season, finishing the campaign at 85.1% and allowed the fewest even-strength goals, with 174.
Goaltending was certainly a huge factor in that, but the defence was consistent and provided a balanced, structured attack outside the blue paint.
When looking back at the results, Poolman pointed out the importance of the chemistry that was built between the defencemen.
"It was awesome," he said. "I thought we had a good mix on the blue line. We had some young guys with a lot of skill and some older guys who added experience and could lead the way.
"It moulded into a good mix of guys. We're all friendly and we're good buddies around the rink, so it was fun."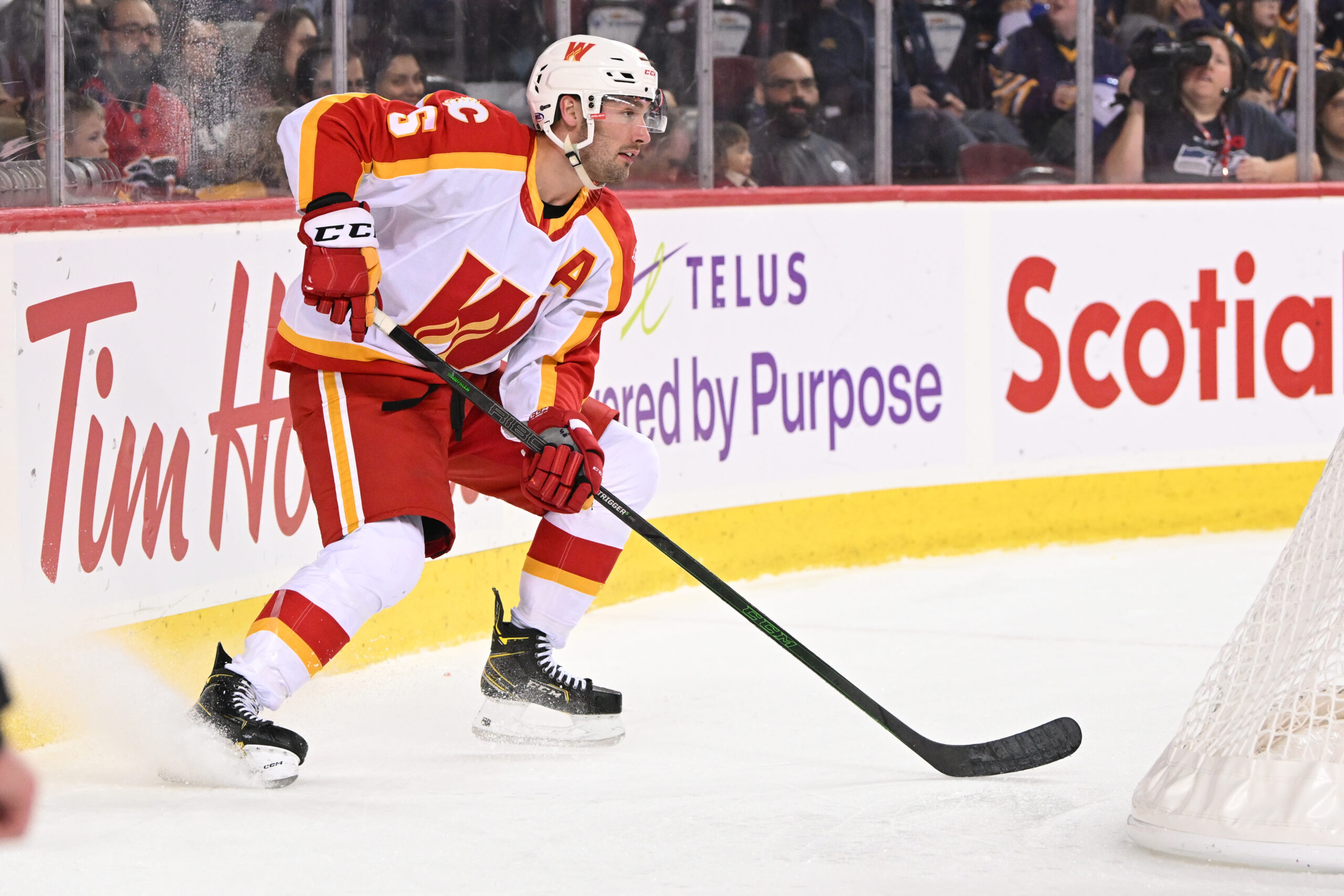 While he is known more as a 'defensive defenceman', Poolman still contributed a career-high in points (2g, 14 pts) last season.
Admittedly, he likely won't be leading the league in scoring next season, but the 27-year-old hopes to continue to improve his offensive game in his fourth pro season.
"Growing up, I always hated to get scored on," he revealed. "So, I take pride in that defensive element.
"Obviously, I like to score goals and create offence and I always want to keep improving on that part of my game.
"If I can keep growing in that area, it's good for me and, ultimately, it helps the team as well."
One intangible Poolman brings to the group – a trait that is difficult to quantify with statistics or analytics – is leadership. He has worn a letter multiple times in his hockey career, including when he attended University of North Dakota (NCAA) and was named captain in 2019-20.
He wore an 'A' for the Wranglers at various stretches last season, as well, but it's not the letter on the sweater that matters, Poolman insisted, it's about being a leader in the locker room and on the ice.
"I think that's what it's really about," he explained. "Being a good teammate and creating a good environment where everyone wants to be around.
"Back in NCAA, that's what our group really emphasised, everyone can be a leader. It's a team game, so guys can and should step up at different times during the year."