BRYAN WILSON – 09.23.2023
Brett Sutter is no stranger to the rigours of a professional training camp.
With more than 1,000 professional games under his belt in the NHL and AHL combined, he's been there, done that.
Still, Sutter is hungry to prove himself once again this time around, showcasing his gritty, dependable style of play to a new set of eyes, both on the Flames coaching staff, as well as the Wranglers.
"You want to make a good impression," he explained. "I want to show them that I came prepared and had a hard-working summer. I just want to show them the type of person and kind of player I can be. Just start off on the right foot.
"It's a huge opportunity to meet some of these guys, spend a little more time with them, ask some questions and digest the little tweaks that they've made," he continued. "The more reps, the more you see, and the more questions you can ask, the better we're going to be a month from now."
Sutter signed a one-year AHL deal with the Wranglers during the off-season and spent the summer training with many of the returning players who stuck around town.
As far as Sutter's concerned, it made all the difference.
"I think, right from testing to the first few days on ice, they've been reaping the rewards from the work they put in," he said. "The more time you can spend with the guys, the closer you'll be when the season starts and we're very lucky that we have a group that enjoys being together year-round."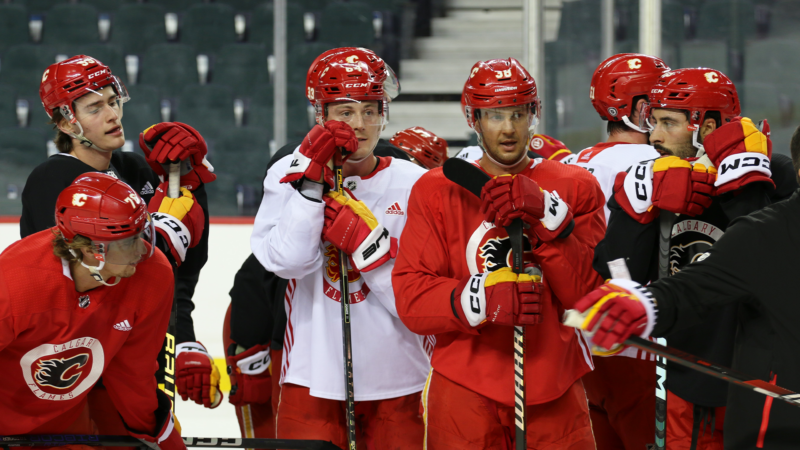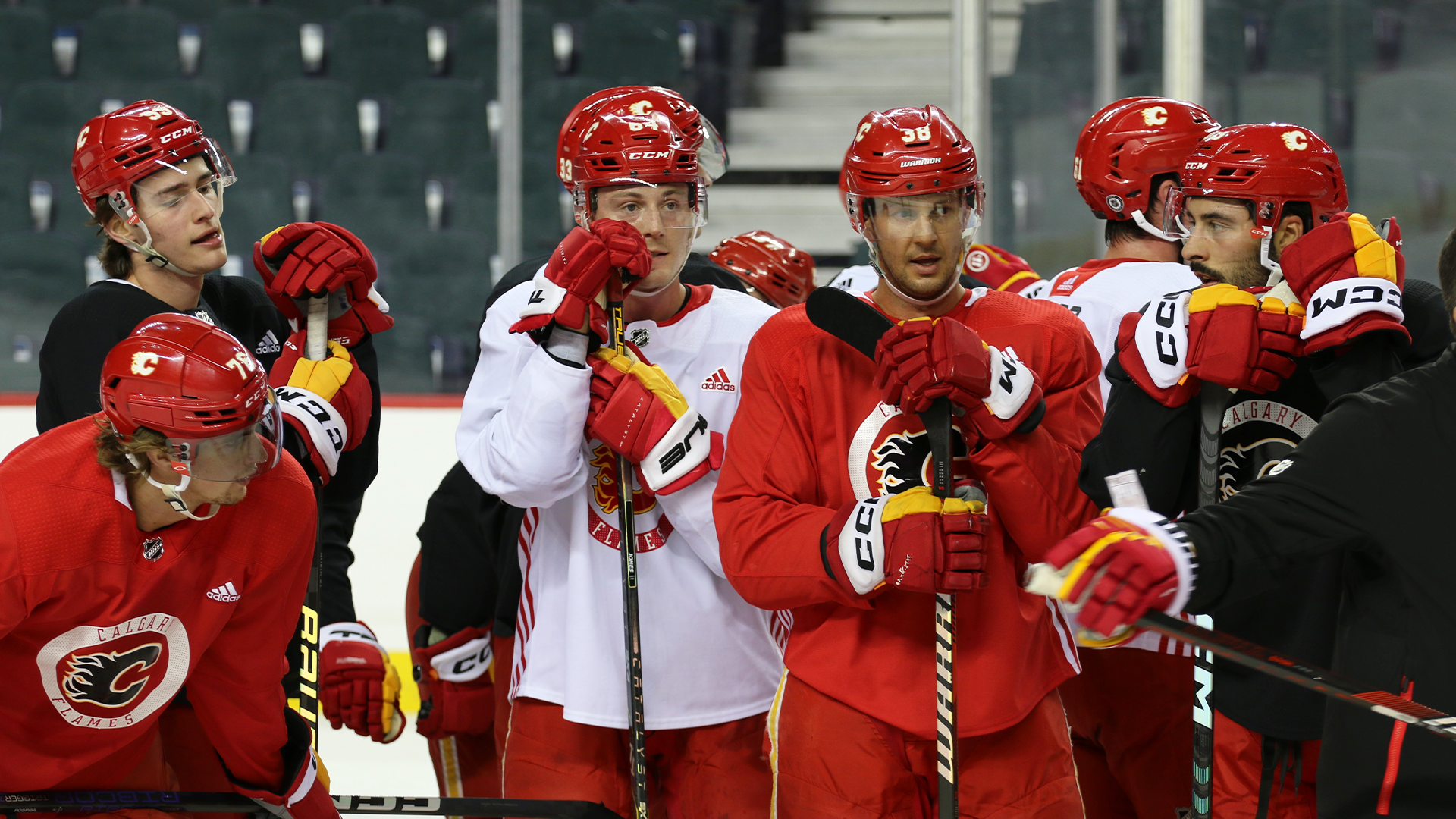 During Flames camp this week, Sutter has often been spotted holding court out on the ice, as his teammates surround him, soaking up his direction during drills or his little chirps of encouragement after a hard skate.
As for his message to the guys, some of whom are taking part in their first-ever pro camp – it's all about enjoying the moment.
"This is the one time of year where all eyes are on you, so don't take anything for granted," he said. "You've got to have fun with it, can't play tight out there, you have to enjoy the game and the challenge put in front you.
"So far, the guys have had a smile on their face, working hard and it's going well."