BRYAN WILSON – 03.11.2023
Dryden Hunt is settling in nicely in Calgary.
He made an immediate impact in his first game with the Wranglers after the Flames acquired him last week from the Maple Leafs in exchange for Radim Zohorna. The 27-year-old picked up a goal and an assist in his Wranglers debut on March 4 against the Colorado Eagles.
Hunt has played 202 NHL games, but most recently he was a member of the AHL Toronto Marlies, where he registered nine points (4g, 5a) in 15 games this season. The Cranbrook, B.C., product provides versatility with experience manning all forward positions, plus he adds a gritty left shot offensive option on the powerplay.
He has personal ties to the city, too, which made the deal exciting for him.
"I was actually really excited," explained Hunt. "It's been a long year for me, a couple different teams, so to be coming to a place where I'm familiar – with guys I'm familiar with – I was really excited."
"I got in on Sunday and went for dinner with a couple buddies, so it's just nice to have your group of friends away from the rink. My fiancé is actually from (Calgary) – so it works out perfect for everyone."
It was a quick transition for Hunt after the trade, as he joined the Wranglers for their most recent series against the Eagles the next day. It was a quick turnaround, but Hunt says his teammates made the transition a little smoother.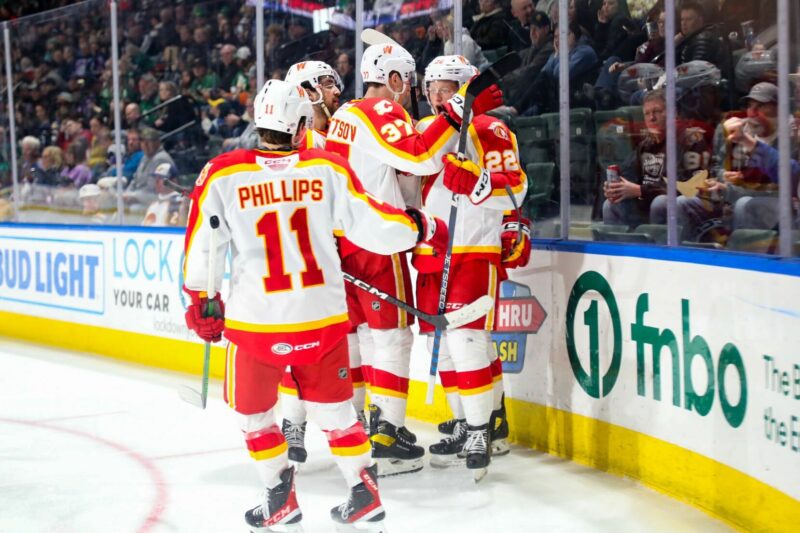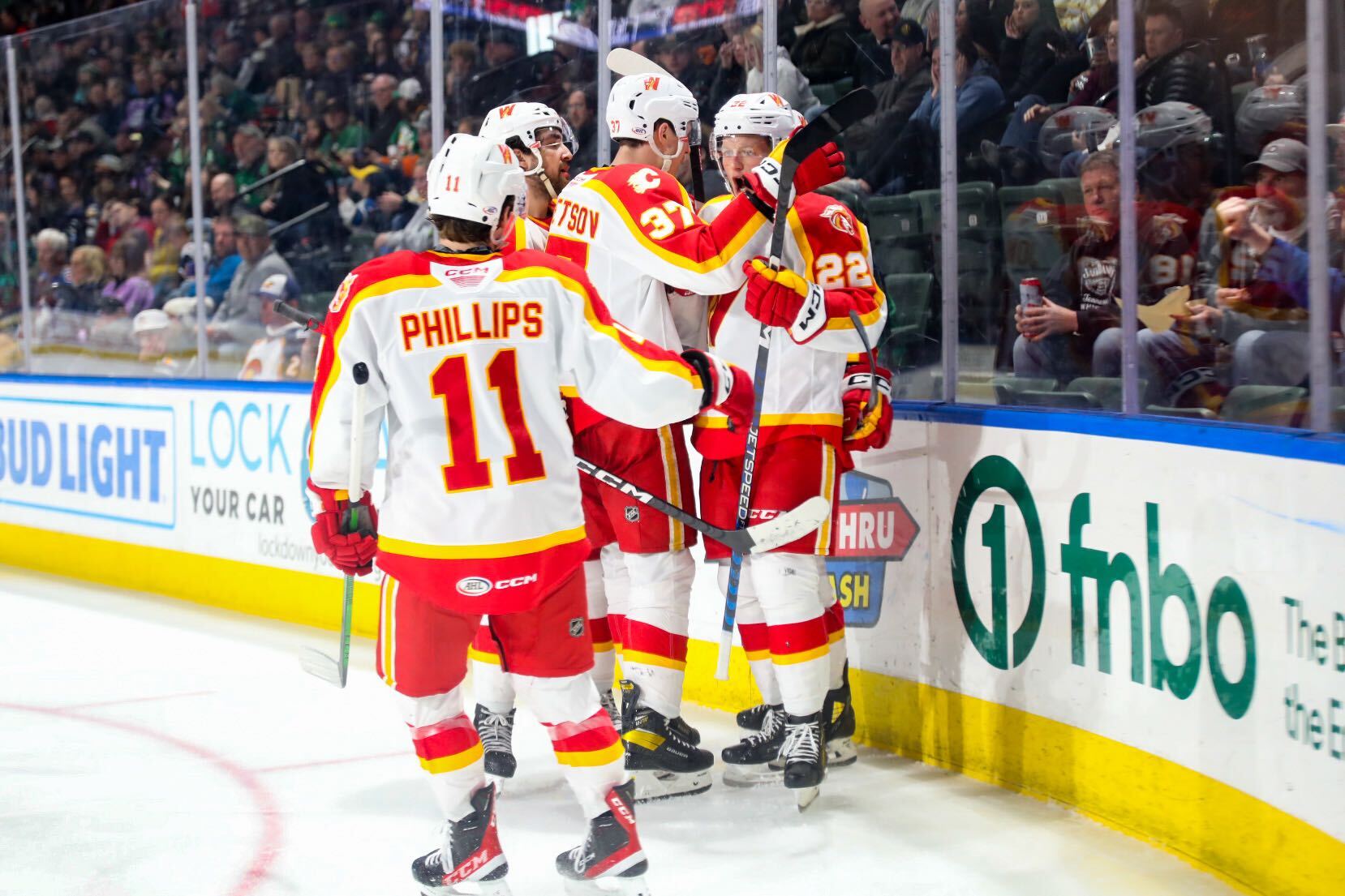 Early on he has played alongside Ben Jones and Matthew Phillips, which helps, too.
"I wouldn't say it was the easiest thing," Hunt admitted. "Travelling the night before was tough, but anytime you can play with the guys that I played with on Saturday, they kind of make it easy. As everyone knows, Philly's having a great year so it's fun to play with him."
"Very familiar with Sutsy too," he continued. "We skate together in the summer, so a few familiar faces – it's been great so far."