BRYAN WILSON – 10.04.2023
Mark Duarte has certainly been noticeable early on at Wranglers training camp.
He's an energetic player, who skates with pace and adds an element of physicality, too. Each day the 21-year-old has looked more and more comfortable and confident out on the ice, and he's quick to credit his teammates for helping him have a smooth transition into his first professional season.
"The guys here have been great, and the returning players have done a great job with us young guys helping to pave the way," he said. "It has made it easier for me."
Duarte laced up for the Sault Ste. Marie Greyhounds (OHL) last season, appearing in 65 games, notching 20 goals and 48 points.
When the 2022-23 OHL season ended, he was offered an ATO with the first-place Wranglers just as they were gearing up for their postseason push.
"They welcomed me in with open arms at the end of last season," he explained. "That was definitely a cool experience for me, it helped a lot watching them prepare for playoffs and seeing what it took to get ready. Just that alone helped me feel ready for camp here."
The Wranglers signed Duarte to a standard player contract in July and the Hamilton native has been along for the ride ever since – through development camp to the Young Stars Classic in Penticton, then Flames main camp, and now Wranglers training camp.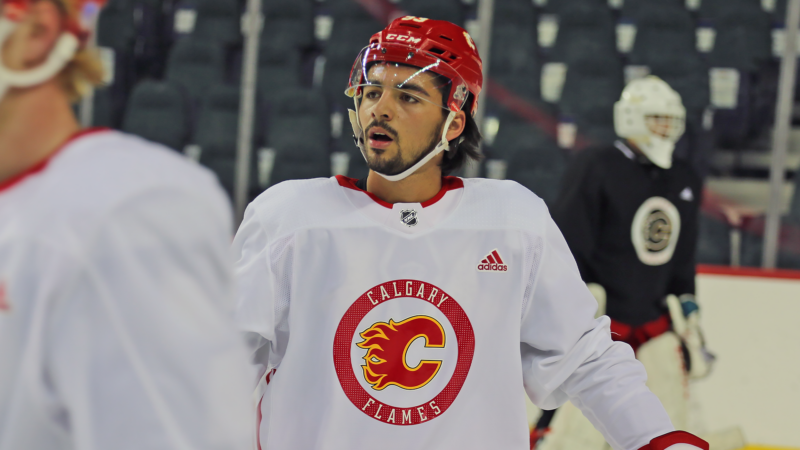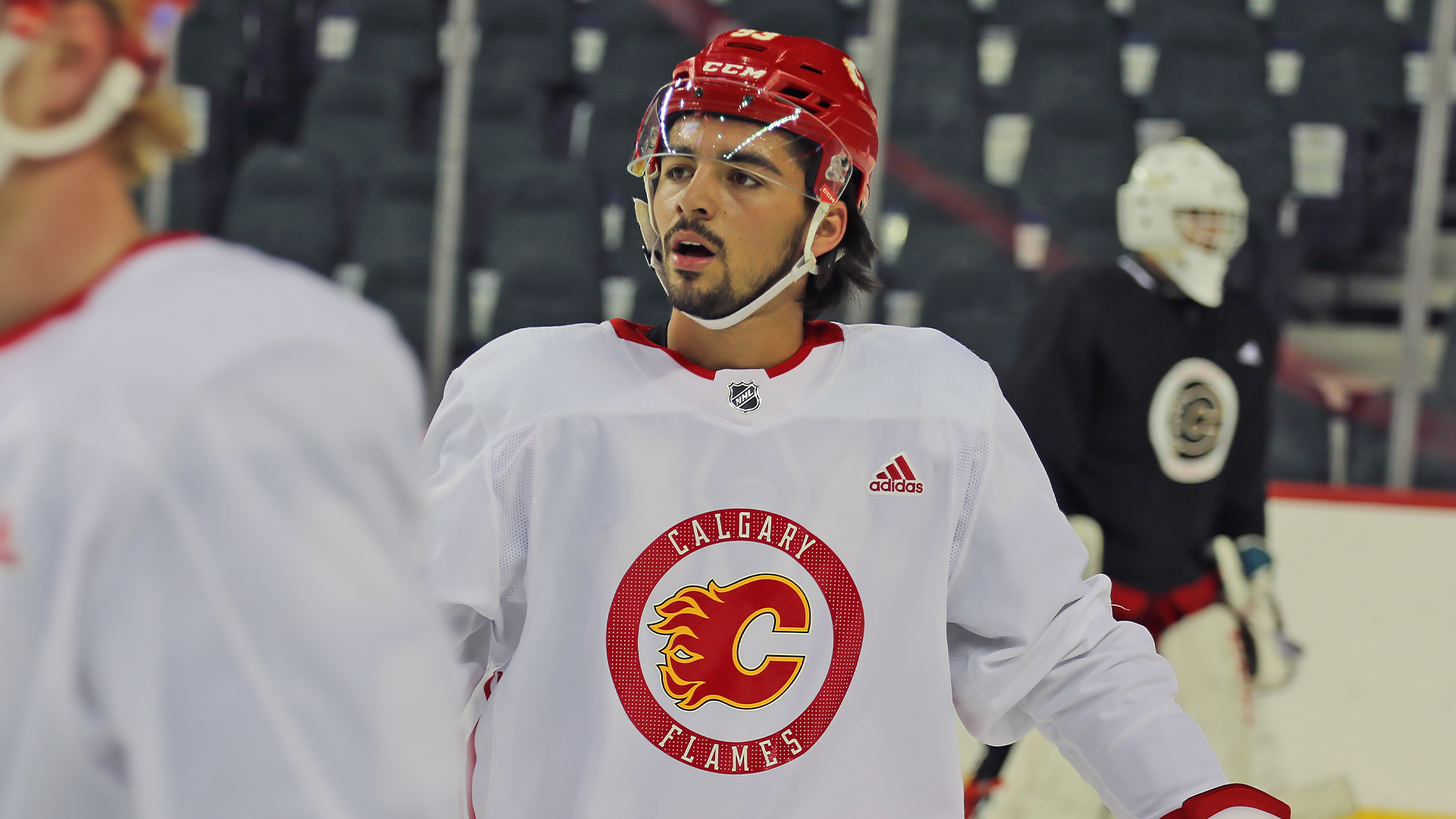 Each opportunity has been chalk-full of new information and increased expectations – and it all comes at you fast.
"It's nice to see the pace that everyone skates at," Duarte explained, when asked what lessons he learned from Flames training camp, specifically. "The quality of play that everybody brings each day, it's something that I'm trying to work on, just learning how to be a pro.
"It was a pretty cool opportunity, I think I made the most of it, and I'm excited to get things started here with the Wranglers."
Looking ahead to this season, Duarte said his 'personal' goals are simple.
"As a team, we want to continue the path we started last season," he explained. "Watching the group last season was special, (especially) the kind of team they were in the locker-room.
"Being a good teammate and doing what it takes to win … Anything the team needs me to do, that's the main goal I set for myself."