BRYAN WILSON – 06.28.2023
Dustin Wolf knows a thing or two about being patient during the NHL Entry Draft.
He experienced the agonizing feeling of waiting to hear his name, while watching the rounds slip by without a call. However, late in the seventh round of the 2019 NHL draft, Wolf did finally have his name read aloud, when he was selected by the Flames – 214th overall.
Looking back on it now, Wolf took some valuable lessons from the overall draft experience.
"It's a fun time for sure," he recalled. "That's the start of something you've dreamt of basically your whole life. I know, for myself, I didn't really talk to many teams. I only talked to Calgary for five minutes on the phone, they weren't really even on my radar at the time."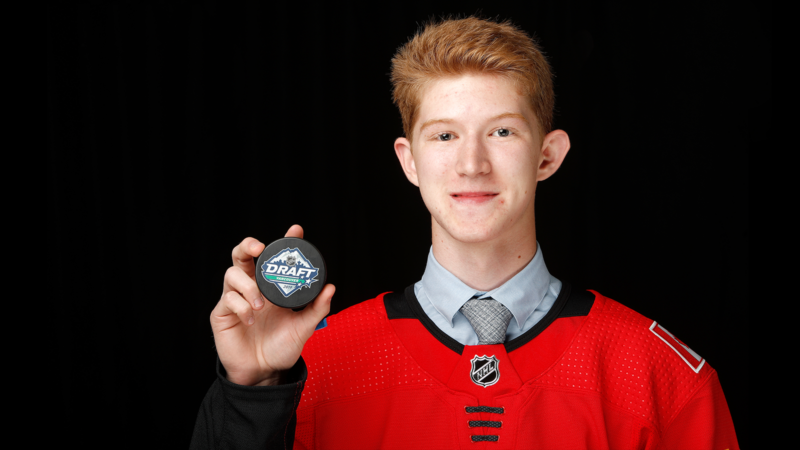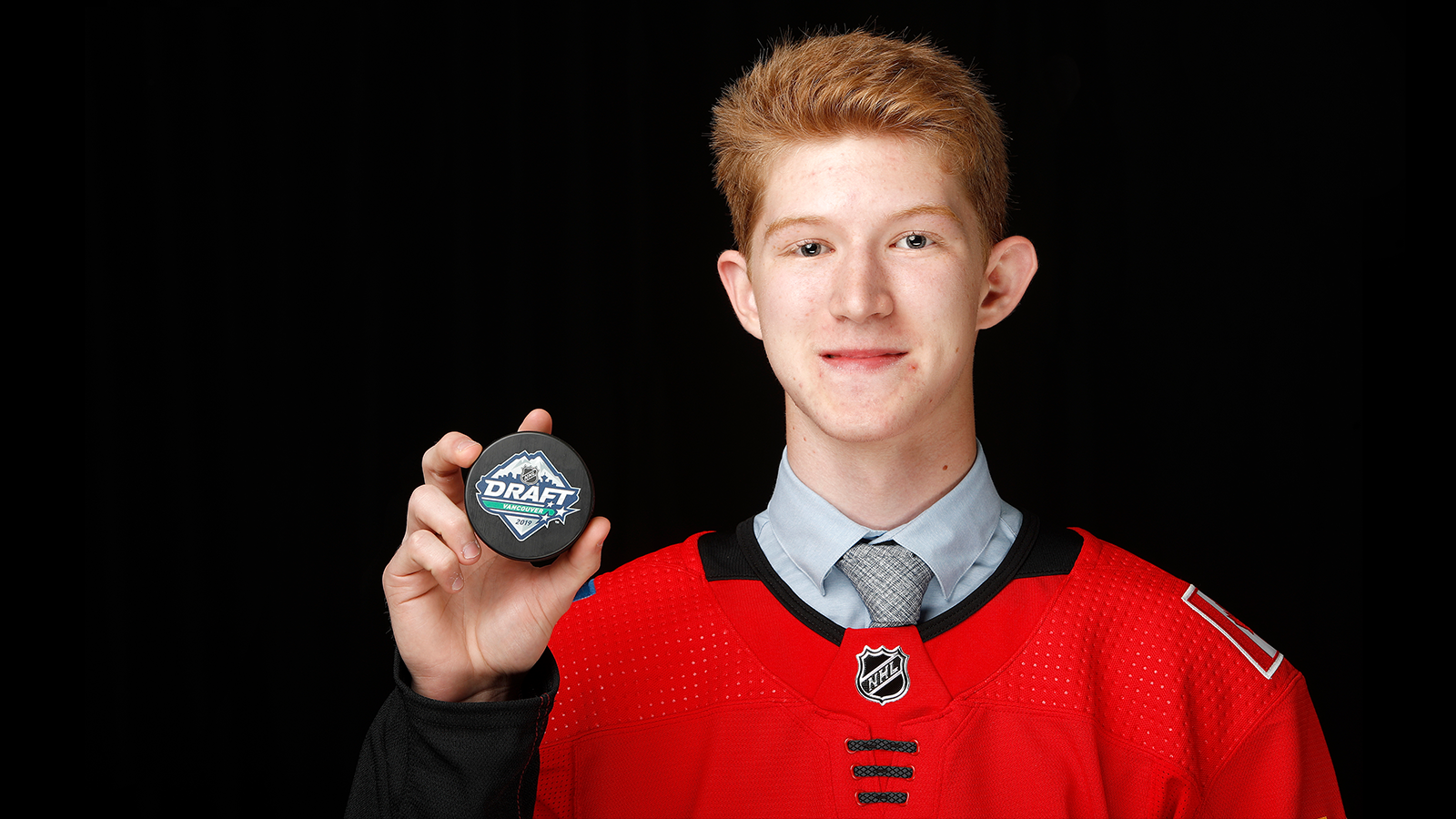 "Obviously, I sat there for quite a long time and, granted, it's a good story now," he continued. "But I think at the end of the day, whether you're a highly ranked prospect, or you're not ranked as high as you'd like to be, those rankings don't really mean a whole lot, as long as you're doing your job.
"I think it's been cool to prove to myself, and to others, that you can go almost dead last in the draft – or go undrafted for that matter – and still have a good career."
Wolf is still in the early stages of his professional career, but he's admittedly had a chip on his shoulder since the draft, working tirelessly to show he's deserving of the selection, while proving that perhaps overlooking him earlier was, in hindsight, a mistake.
Since 2019-20, Wolf has won four straight 'Goalie of the Year' awards – both in the WHL and AHL – and is coming off an MVP campaign where he led the AHL in every major statistical goaltending category. His stellar play between the pipes in 2022-23 also earned the 21-year-old his initial taste of NHL action, when he made his first start on April 12, 2023 against the San Jose Sharks.
"I was definitely stressing a bit," explained Wolf, when asked about how he felt in the moments leading up to puck drop in his first NHL game. "You want to say 'it's just hockey' … but the stakes are higher.
"There are new players that you're not used to playing against. Coming from the American Hockey League, you know all the players and you are in a comfortable environment, and you've played numerous games in that league, to then jump up to (the NHL) …
"You've just started in that realm where you're playing with the best players in the world and it's fun to consider yourself as one of those, and keep building on that."