BRYAN WILSON – 05.18.2023
If you've been following Dustin Wolf and the Wranglers all season, you shouldn't be surprised by the effort – and result – in Game 4 on Wednesday night.
Especially from Wolf.
It's rare to witness, but every so often there comes along a player who can elevate their play under the brightest lights and in the biggest moments, a player who will not be denied. Wolf – the reigning AHL Goaltender of the Year in back-to-back seasons – is one of those.
The Gilroy, Calif., native was outstanding in Game 4, turning aside all 27 shots he faced to record the 1-0 shutout win, helping the Wranglers force a deciding fifth game against the Coachella Valley Firebirds on Friday night. The whole team played solid defensively in front of him as well, something Wolf was quick to recognize.
"It was good," explained Wolf. "We wanted to sell out for everybody, everybody (was) contributing for each other, blocking shots, making plays when needed … it was a complete effort from every single guy on the ice and, obviously, super happy to get that one."
"Our D-core is unbelievable, since day one of the season," he added. "We have guys in and out and guys rotating roles. They do their job and I do mine. And it's a contribution from everybody."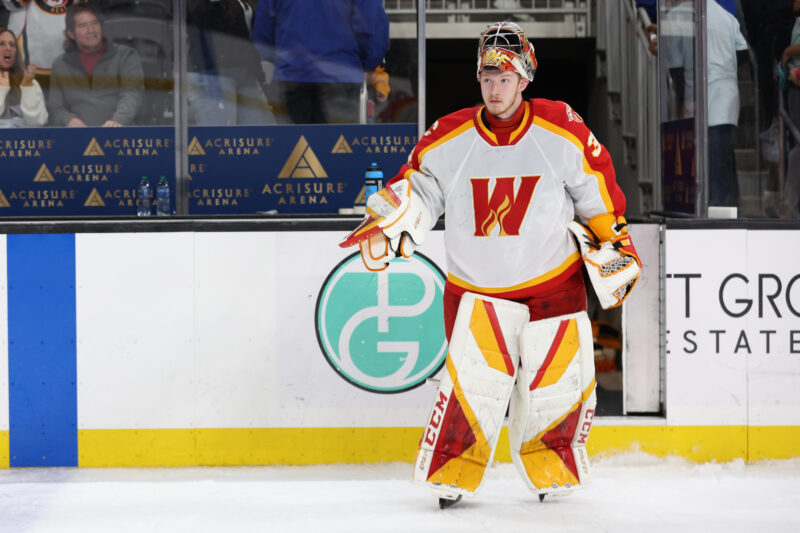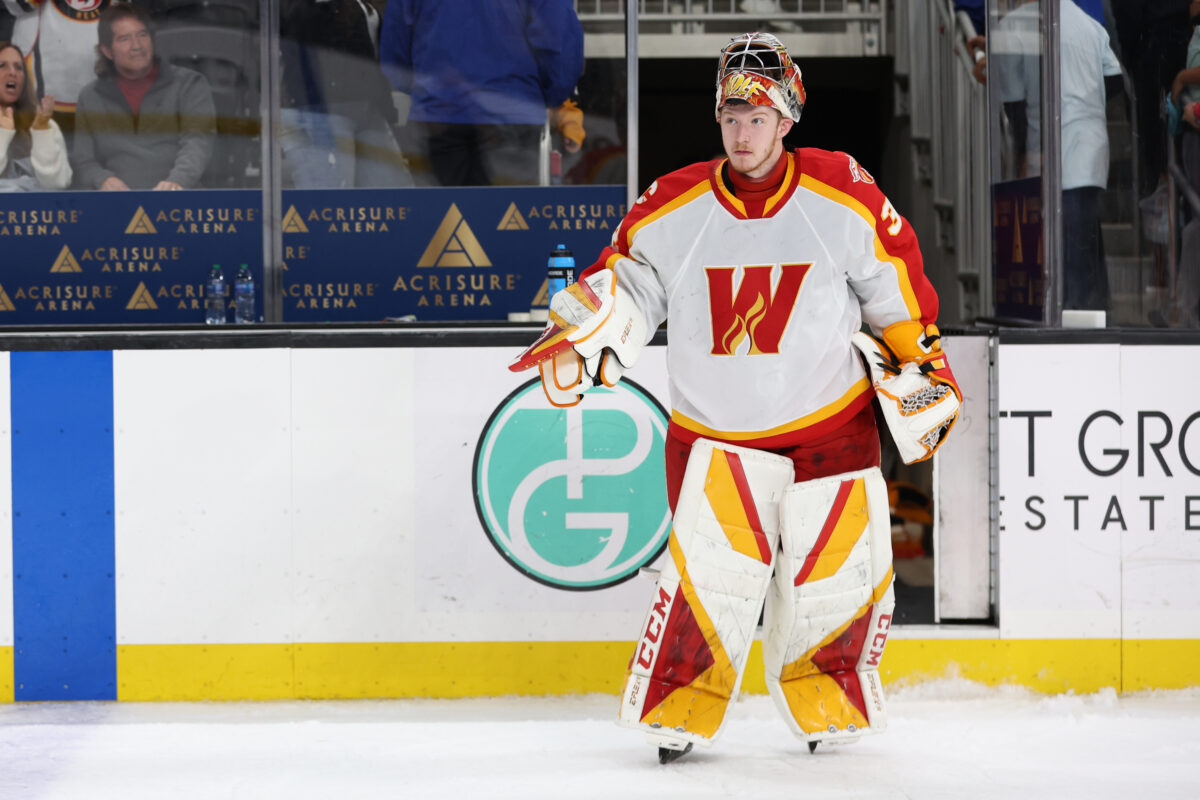 It was fitting, too – as NHL goaltending legend Grant Fuhr looked on from the press box as an analyst for the Firebirds – that the game featured not just one stellar goaltending effort, but two. Both Wolf, and Firebirds backstop, Joey Daccord, put on a dueling display of netminding – a pure clinic on how to play the position.
"It's really fun," said Wolf when asked about the goaltending battle in Round 3. "He's a (heckuva) goalie over there, he's made some awesome saves and he's kept his team in it."
"He probably stole Game 3 for them. That's how a series goes, the goalies come out and step up and play well."
"It was a complete effort from every single guy on the ice."

Dustin Wolf spoke about the buy-in from the group in Game 4. pic.twitter.com/lqE3bsPUtE

— y- Calgary Wranglers (@AHLWranglers) May 18, 2023
The atmosphere inside Acrisure Arena was electric once again on Wednesday, even deafening at times, and the crowd was very vocal with their relentless taunts and chants raining down from the stands. No one has been more targeted with verbal bombardment than the Wranglers' netminder, but Wolf hasn't been phased by it.
In fact, he loves it.
"I love that stuff. It's fun," he said. "Those are the moments you dream of playing in. Everybody is hating you and they want you to lose so badly and it feels real good to give it right back to them."