BRYAN WILSON – 08.17.2023
Back home in Norway for the summer, Emilio Pettersen has been training hard all off-season in hopes of taking another step with his game this year.
Fresh off signing a one-year extension with the Flames back on July 6, 2023, Pettersen is thrilled to be back in Calgary for another season.
"I wanted to be back in Calgary," said Pettersen. "I'm very happy about the way things went, with the year and how our team played. I really enjoyed the guys around the team and I really like Calgary, so I'm happy to be coming back and excited to show what I can do this season."
The Wranglers were the top team in the AHL throughout the regular season in 2022-23, recording 51 wins and 106 points. As dominant as they were on the ice, they were a very easy-going group in the locker room, and their comradery as a team was well documented last season.
It was another reason why Pettersen was excited to sign with Calgary for another year.
"If you ask everyone on that team, it was a pleasure to be around each other. We were all best friends, no player was out of the group, including the coaching staff, the medical staff, the physical trainers," Pettersen explained. "It was great and I'm happy that most of us are coming back and to have that room that we had last year and build on what we did last year on the ice, too."
It was a career year in almost every offensive category for Pettersen in 2022-23, picking up 44 points (19g, 25a) in 61 games for the Wranglers. He set personal benchmarks for games played, goals, assists, points, plus/minus, penalty minutes and powerplay goals, but still, he feels there's even more he can bring to the table this season.
"I felt really good and I feel like I took strides last season and was able to show what I've got," revealed Pettersen. "I'm excited to add to that this year and really show everyone that I've got more in the tank."
Pettersen hails from Mangerlud, Norway and so represents a very select group of professional Norwegian hockey players, which is an honour not lost on the 23-year-old.
It's a point of pride for him and it fuels him every time he steps on the ice.
"I have that acknowledgement," he said when asked about representing Norwegian hockey. "There's a sense of respect that I show when I go on the ice. I know that I'm representing my country and my family at home, and it's special to be from Norway and being able to play hockey at this level."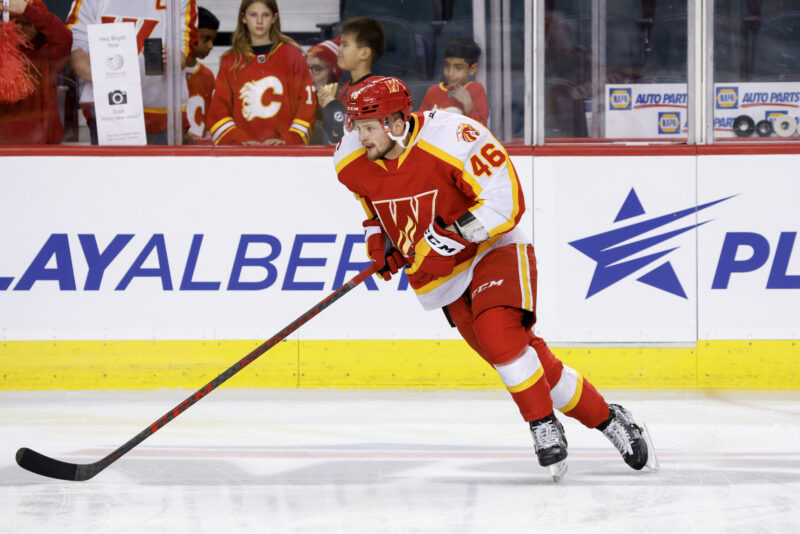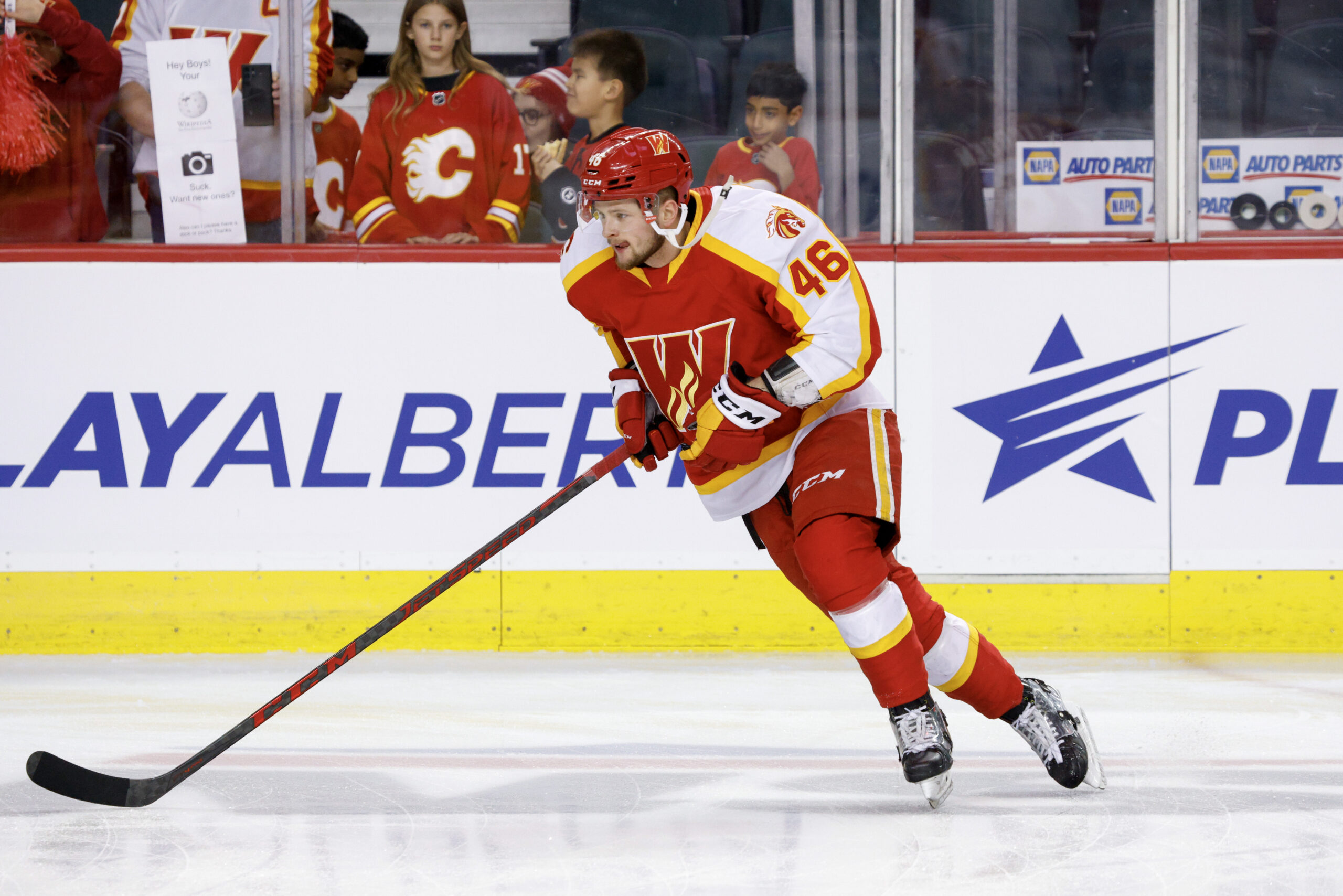 Arguably one of the more recognizable names out of Norway is Mats Zuccarello (Oslo, NOR), who has played 766 games in the NHL to date. Both he and Pettersen have a similar playing style, in terms of their speed, playmaking ability, and tenacious puck pursuit so it's fitting, then, that the two have been skating together during the offseason, and Pettersen has relished the opportunity to learn from the 14-year NHL veteran.
"Obviously, Mats is such a good representative for us and has done really well," Pettersen expressed. "I've been skating with him this summer. A couple of skates per week. So, we get to spend some time together and it's been nice to get to know him a little better and pick his brain on some things."
"In many ways we're similar players, we're playmakers and we play the same style," he continued. "I just try to watch what he does and pick up on some things. He's been great at letting me know what I can work on to improve my game."
With summer winding down and Flames training camp right around the corner, Pettersen is more motivated than ever to show he can be an impact player this season. And it all starts at camp.
"My focus is to arrive at camp in shape and be able to push my limits and show that I can play at that level. I want to build on last year, have the right mindset and really show what I can do."