BRYAN WILSON – 10.05.2023
Variety is the spice of life.
After a week of being peppered with new systems to absorb and in-depth drills to digest, it was a welcome change of pace at Wranglers camp Wednesday at WinSport when the players took part in a skills session with the Flames development team.
As an offensively-minded forward, it was a chance for Rory Kerins to focus on and fine tune some different aspects of his game.
"We worked a lot on mechanics, slowing things down, maybe trying something different with your shot, either with your body position or where your hand is," he explained. "I like it, it's different than practice, you can kind of focus on yourself and your skills and it's always good to get a skate in like that, and I become more confident after a skate like that."
Kerins averaged almost a point per game last season with the Rapid City Rush (ECHL), notching 17 goals and 37 points in 38 games.
He played in six contests with the Wranglers in 2022-23, picking up a goal and an assist.
Leave it ALL out on the ice! 🔥 pic.twitter.com/8gxWNDk1Gy

— Calgary Wranglers (@AHLWranglers) September 18, 2023
Since he skated with both teams last season, the Caledon, Ont., native has naturally assumed more of a leadership role with the younger players throughout the preseason, especially during the Young Stars Classic in Penticton, where he wore an 'A' on his sweater.
"I'm still a younger guy, too," Kerins explained. "In Penticton, I was able to take on a leadership role and did well with it, so being at camp with some younger guys, I just try to lead by example the best I can. That's just the player I've been for my whole career."
It's been go-go-go since early September, and Kerins has taken part in multiple training camps now, including Flames main camp.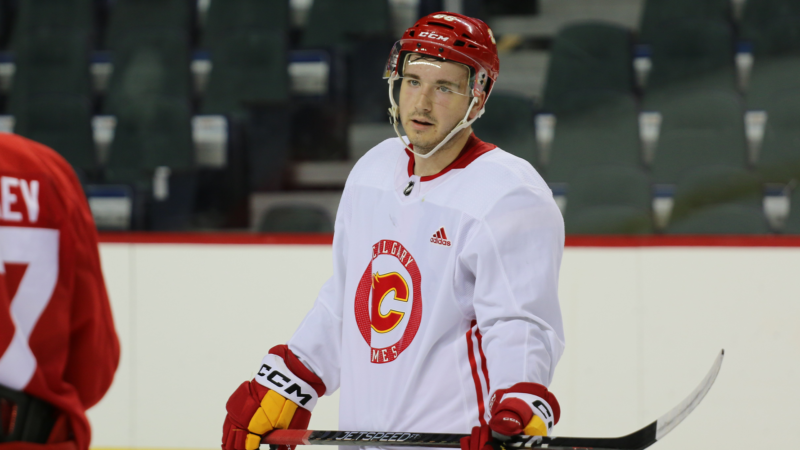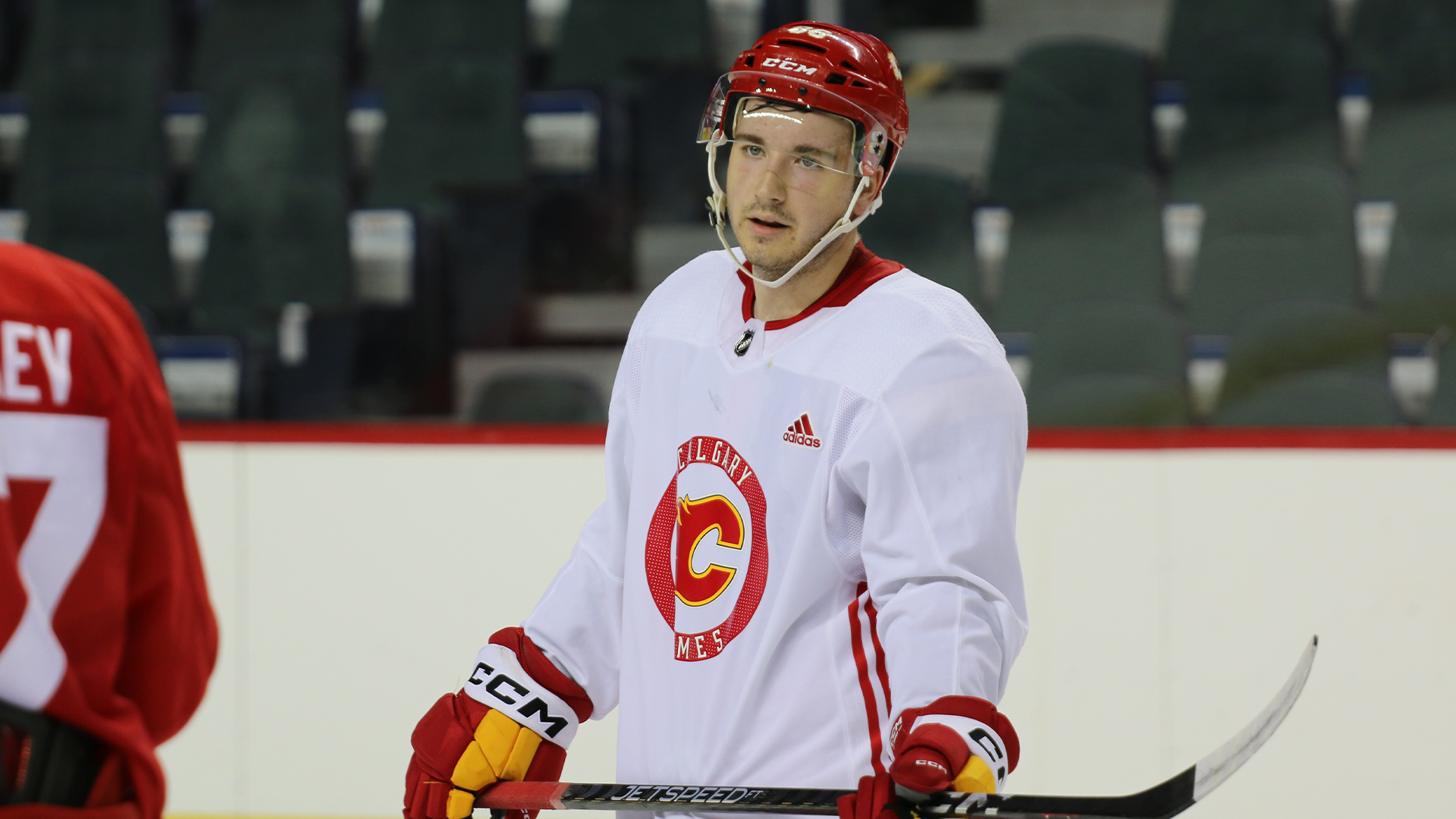 His focus throughout it all has been simple.
"Just trying to come to the rink every day, work hard and learn. That's a big part for me, I just need to learn everything I can," he explained.
Gearing up for any hockey season can be a grind, both mentally and physically, but the 21-year-old has approached his camp experience with a positive mindset.
"It's just fun coming to the rink," he said. "Every young guy has to go through that process for a couple years; I don't look at it in a negative way, I just try to come to the rink every day and learn and get better."