BRYAN WILSON – 07.06.2023
It's been a whirlwind season for William Stromgren, but the Swedish native was feeling motivated as he stepped on the ice at WinSport for the first on-ice session of Flames development camp on Thursday.
Not far removed from signing his entry-level contract with Calgary back on March 29, the Flames' 2021 second-round selection (45th overall) has been focused on improving in all areas of his game ahead of next season.
"Get bigger, get stronger, get heavier. You need it here… I'm young, so I need to improve on everything," he explained. "It's been a dream to sign my first contract, and that happened. So, now, I just want to come over … (and) just do my best."
Stromgren represented Team Sweden at the 2023 IIHF World Junior Championship, where he picked up one assist in seven games. However, the team ultimately fell short in overtime of the bronze-medal game to the USA.
Great experience, regardless.
He also played 45 games for Brynas IF Gavle of the Swedish Hockey League last season, where he had a chance to play with older, more seasoned players, which provided invaluable insight for the recently turned 20-year-old.
"I learned a lot playing in senior hockey there in Sweden," revealed Stromgren. "Playing with guys who played in the NHL, so it was a good experience and a good teaching moment. It wasn't the best season for the team, (but it was) a good season for me in terms of my development."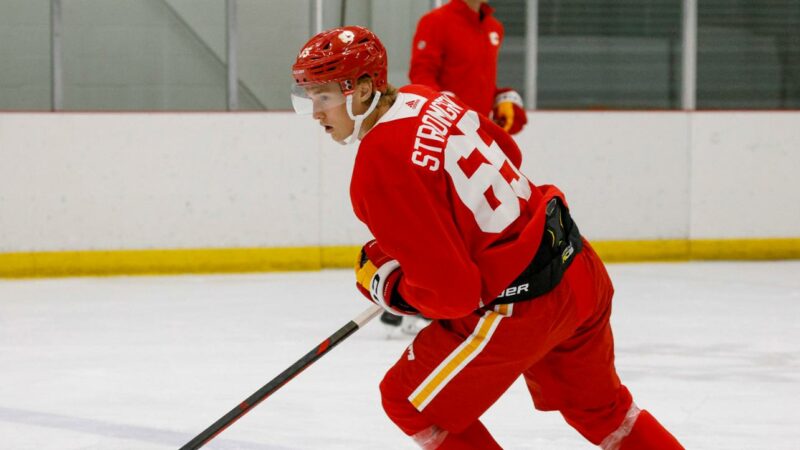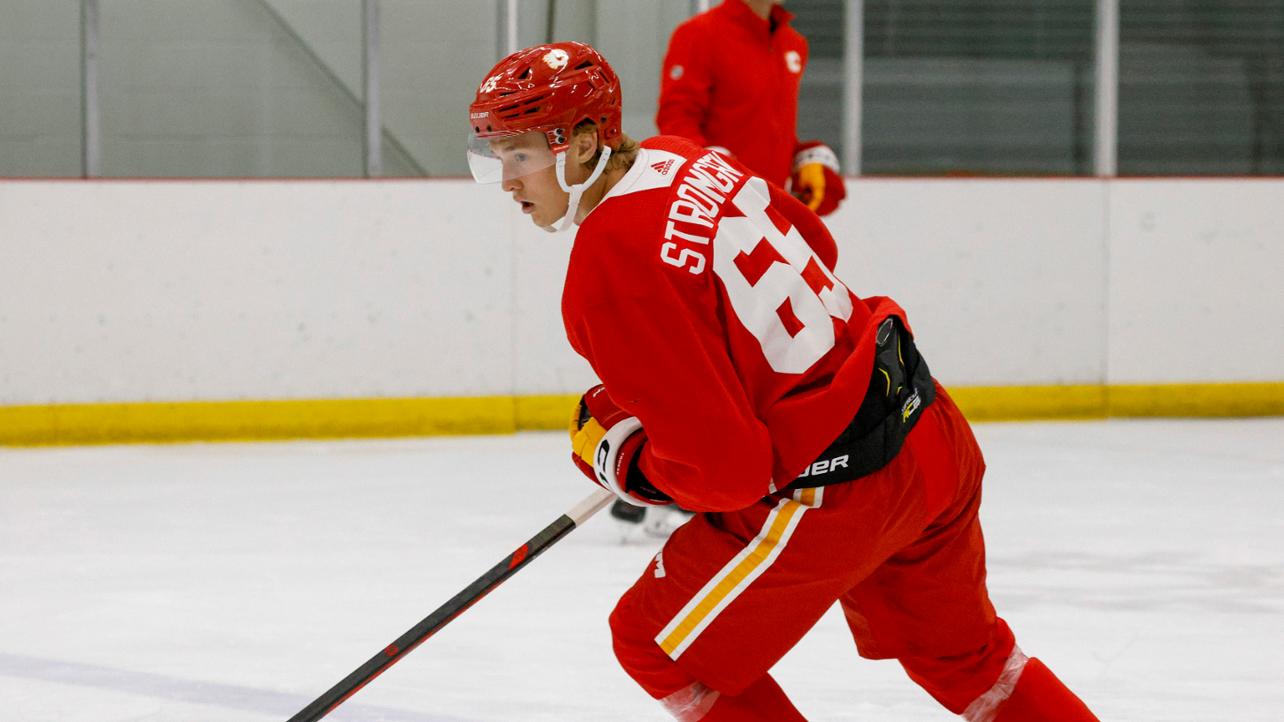 As for the takeaways that Stromgren intends to apply to his game for this upcoming season:
"You can ask them about everything," he said, when asked about playing with the veteran group in Sweden. "We had Johan Larsson there, he played 11 years in the NHL."
"All the board battles, all those small details that make a big difference here. You just get so much better being around guys who have been in the situation you want to be in. There's too much to explain, just how much I learned, but it was really big year for me."
One of the biggest adjustments for Stromgren will be making the transition from the bigger ice surface in Sweden, to a more compact rink in North America. He had two games with the AHL Wranglers last season, which helped, and he's excited to start playing more regularly on the NHL-sized ice moving forward.
"You've got to get used to it, but I like it because it's a lot more intense. You can shoot from everywhere, where in Sweden, on the big rink, you can't shoot from just anywhere. It's a big adjustment, but once I'm used to it, it will be good for me and my game."