It's Game Day!
The Wranglers quest for the Calder Cup begins tonight at the Scotiabank Saddledome.
After a lengthy break in Round One, the top-seeded Wranglers are itching to get back at it. A first-round bye gave the group an opportunity to rest and reset, which they did, but now they are ready to play some meaningful playoff hockey.
Calgary will face the Abbotsford Canucks – who have been a tough opponent all season. The two teams finished the regular season with three-straight games in Abbotsford, with the Canucks taking two of three. The Wranglers, however, won the last meeting and took the season series too, so they're feeling confident heading into Game 1.
It will be a tough test, however. (CLICK FOR TICKETS).
AWAY: Abbotsford Canucks (40-25-3-4) (87 Pts. – 4th in Pacific)
HOME: Calgary Wranglers (51-17-3-1) (106 Pts. – 1st in Pacific, 1st in AHL)
PREVIOUS MEETINGS:
April 15, 2023 @ Canucks – CGY W, 3-2
April 14, 2023 @ Canucks – ABB W, 4-1
April 12, 2023 @ Canucks – ABB W, 2-0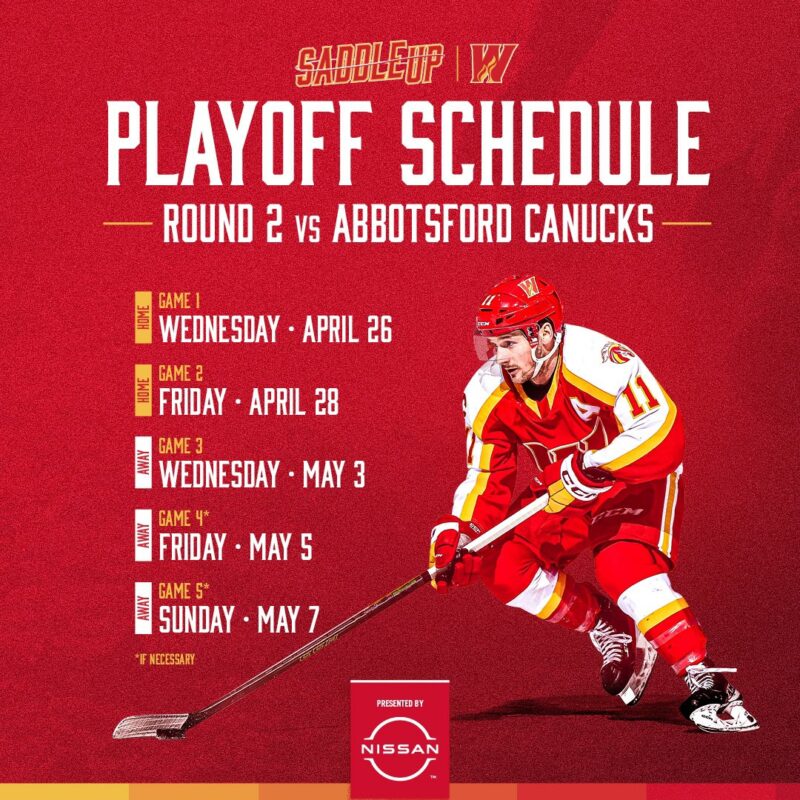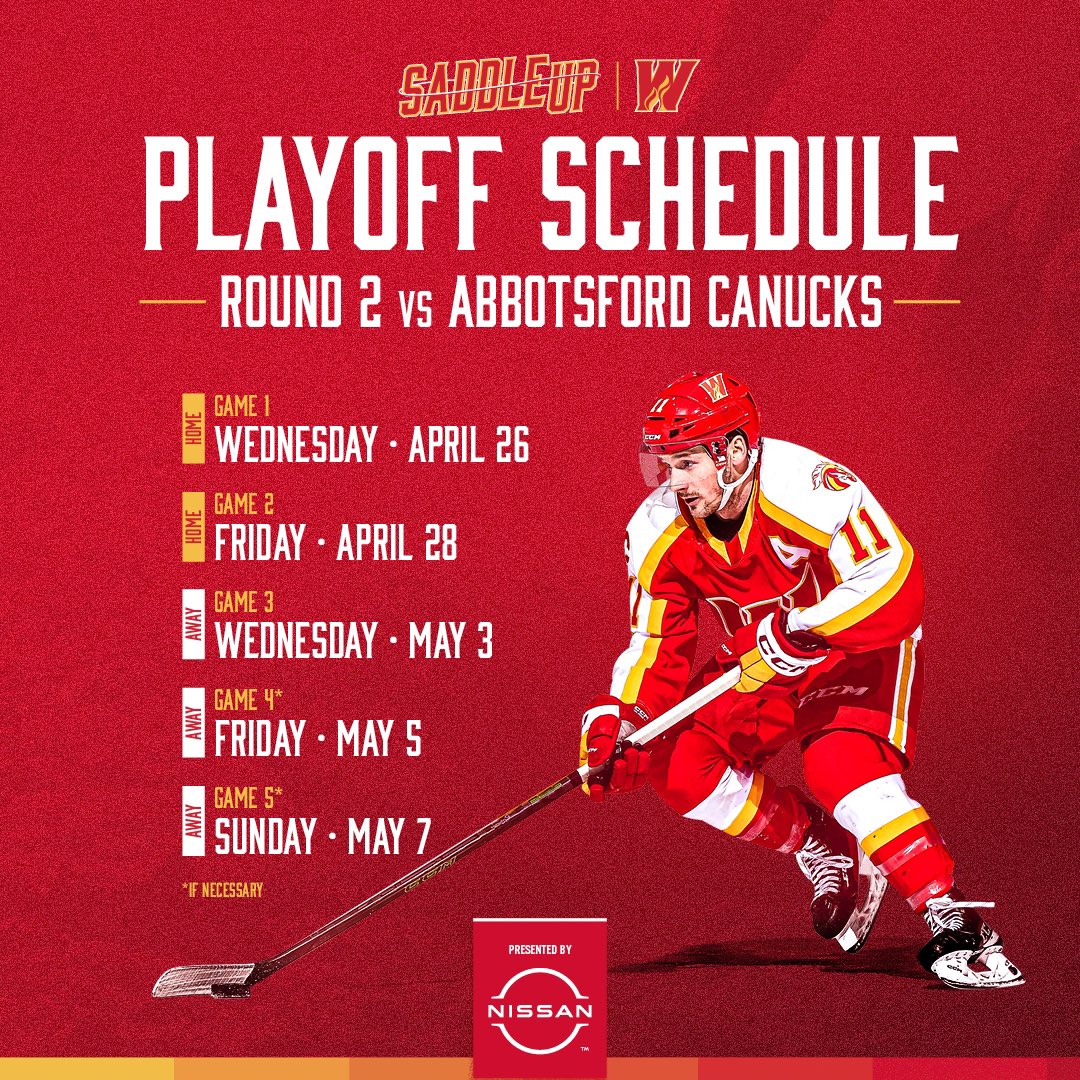 CGY Player to Watch: #32 Dustin Wolf  
Keep an eye on Dustin Wolf tonight.
Wolf put together an MVP campaign in 2022-23, leading the AHL in every major statistical category: wins (42) save percentage (.932), goals-against average (2.09) and shutouts (seven). Wolf also led the league in minutes (3,238), shots faced (1,653) and saves (1,540).
WOLF'S 2022-23 ACCOLADES
Les Cunningham Award – AHL's Most Valuable Player
Aldege 'Baz' Bastien Memorial Award – AHL Outstanding Goaltender
Hap Holmes Award – to the goaltender(s) playing 25+ games on the team with the fewest goals-against.
QUOTEABLES:
SUTTER ON CHASING A CHAMPIONSHIP:
"That's what you play for your whole life, your whole career, is to win a championships … We've got a great group here, a group that's very close both on and off the ice. So, we're looking forward to doing something special and trying to take it a day at a time."
PHILLIPS ON FACING ABBOTSFORD:
"Very excited, we've been working for this all year. Abbotsford's a really good team and we've had a lot of good battles against them, so it should be intense hockey right from the start."