BRYAN WILSON – @AHLWranglers – 07.08.2023
Rory Kerins wasn't wide-eyed at this year's Flames development camp.
He looked focused, comfortable in his own skates, and competitive during drills this week at WinSport.
Kerins' 2022-23 season had its fair share of adversity, but also opportunities for growth, and he came into the development camp with a clear mindset and a heightened focus on improving all areas of his game.
"Camp's been really fun," he said. "All the guys were having fun and working hard out there. I'm just focused on trying to learn some things and get better. Kerins registered 37 points (17g, 20) in 38 games with the ECHL Rapid City Rush last season and appeared in six games for the AHL Wranglers, picking up a goal and an assist in that span.
However, he dealt with some injury setbacks during the season which was, admittedly, a mental grind for the 21-year-old. Rather than remain frustrated, he used those challenges as motivation to train harder and continue to grow his game, while strengthening his resolve in the process.
"I'd be lying if I said it went the way I wanted to," he said, when asked about his season. "It was tough on me mentally. I was injured twice for long periods of time, but looking back at it now, I'm so happy that it happened. I got to go through some hard times and really improve mentally and be a better pro."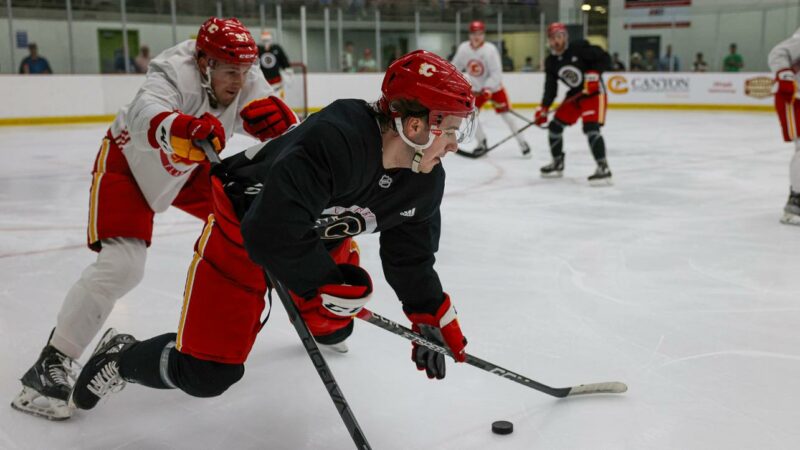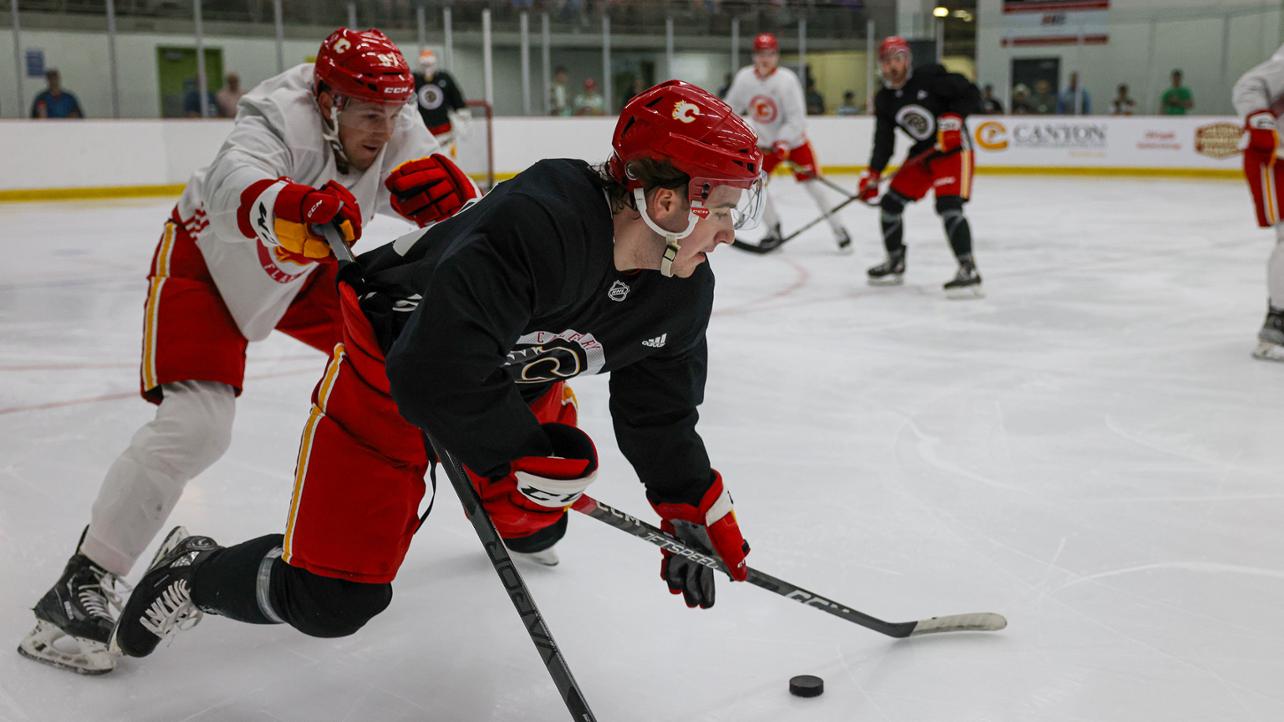 The Flames 2020 sixth-round selection (174 overall) is heading into his fourth year in the organization, and looks like a player poised to elevate his game next season.
"I'm the best I've ever been right now," he explained. "I haven't lost anything so, the good news for me is there are lots of players from the ECHL who have played in the AHL and NHL, and I just want to be part of that statistic."
As for what he looks to improve specifically throughout the summer to be ready for the upcoming season …
"Obviously, same as every other young guy," he explained. "Try to get a lot stronger and work on my skating, those are my two main focuses.
"Still working on everything, and summer's been great so far, I feel I've improved a lot."