BRYAN WILSON – 09.22.2023
Connor Murphy is doing everything he can to stand out at Flames training camp this week.
Murphy appeared in 31 games for Union College (NCAA) in 2022-23, posting a 12-17-1 record with a 3.34 GAA, and didn't have to wait long after graduation to sign his first pro contract. He had a chance to skate with the Wranglers late last season, which was beneficial for the native of Hudson Falls, NY. and he feels fortunate to have had the opportunity to showcase his abilities, which ultimately led to signing a two-year AHL deal.
"It's exciting, obviously," said Murphy. "It was one of my goals last year and I was able to come here for a few weeks at the end of the season and show them what I've got. Luckily they offered me a deal with the Wranglers. I really can't complain, and I'm excited to get going."
The 25-year-old received a long look during the Young Stars Classic in Penticton last week, and he played well, picking up two wins. Murphy looked poised in the net – like he'd been there before – and finding a sliver of success early on this season has certainly boosted his confidence.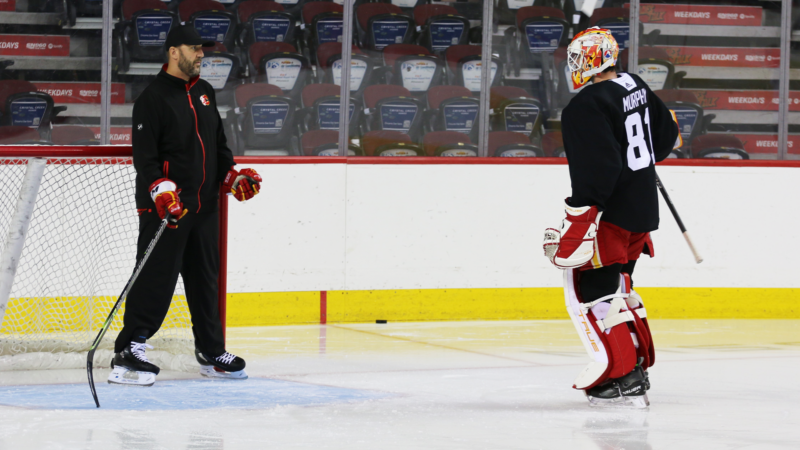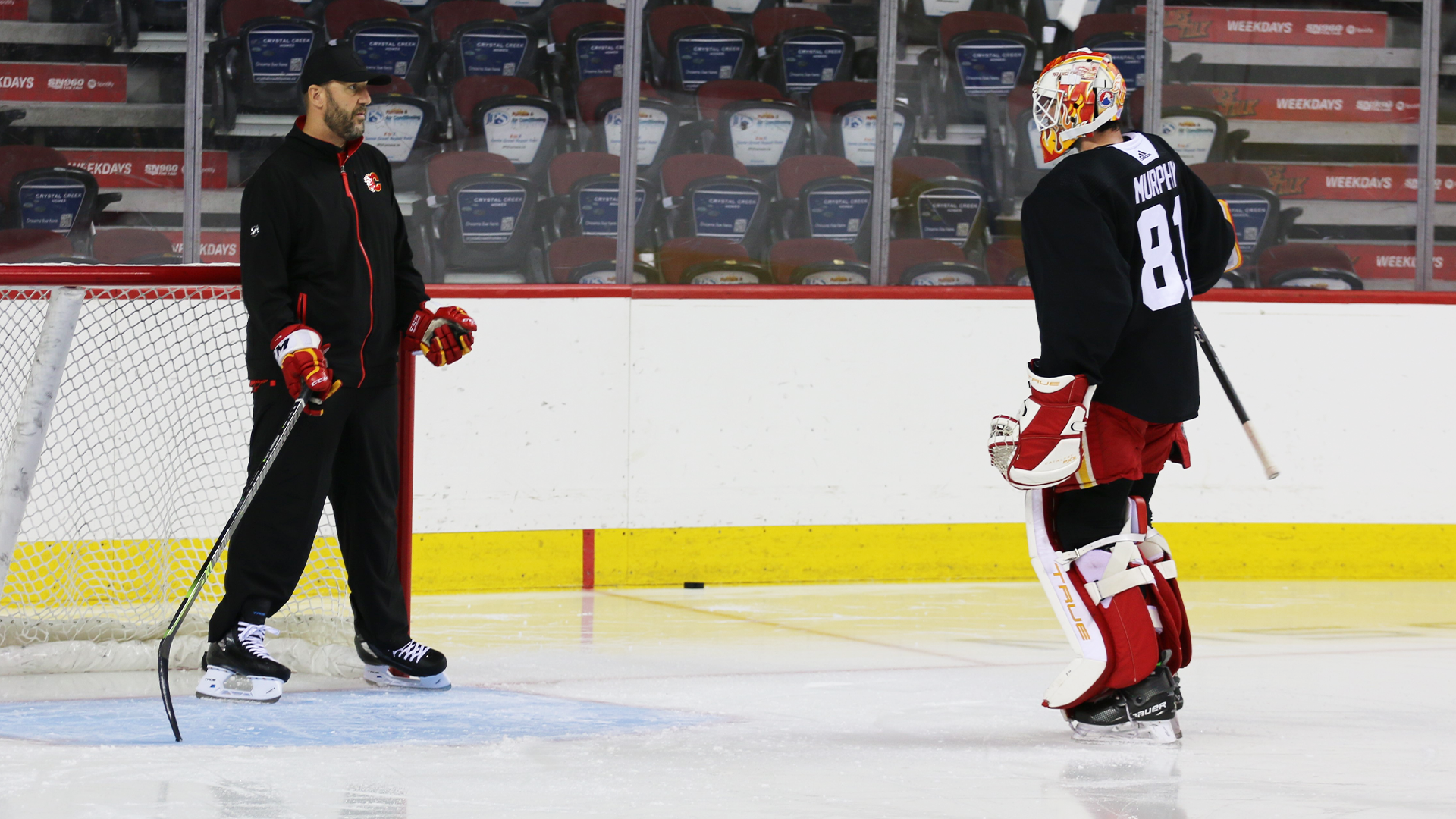 "I feel comfortable and I'm just excited to get going in game situations again," explained Murphy. "It does build some momentum heading into training camp and it also builds confidence, which I think I need, and proves that I know how to play at this level and that I'm capable."
The competition is tight between the pipes at Flames camp this year, with netminder names like Markstrom, Wolf, Vladar and Dansk. As a result, it can be difficult to differentiate yourself.
"You look around and there's a lot of very talented goalies here. It can be hard to stand out," said Murphy. "I can take what I see from the other guys and learn from them. These are guys who have been here for a few years now and I want to learn as much as I can while I'm here, play my own game and just showcase my skills."