BRYAN WILSON – 09.16.2023
Yan Kuznetsov looks poised to take another step in his game this season.
The native of Murmansk, Russia spent a large portion of the offseason in Calgary, training with members of the Flames, including Michael Stone, and said he relished the chance to learn everything he could from the former Flames' blueliner.
"I worked with all the guys, and with the Flames' strength and conditioning staff and had a great summer," explained Kuznetsov. "Got to work with Stoney, and all the prospects were coming in and out, so it was good."
In terms of what he learned from the experience, the message was crystal clear: there are no off days.
"When they come to work, they come to do their job," explained Kuznetsov. "There are no easy days for them at the rink."
As mentioned, Kuznetsov is a little more tenured than most prospects at camp this year, and when he hit the ice for the Flames' first game of The Young Stars Classic in Penticton on Friday, he was sporting an 'A' on his jersey.
The 21-year-old says he feels ready to take on more of a leadership role with the group this year and is eager to pass on what he's learned to his younger counterparts.
"It's my third time at rookie camp, so I have a little more experience than some of the guys," he said. "It's definitely an honour to wear an 'A' and I'm just trying to help the younger guys adapt to the level of play and also just enjoy the short tournament."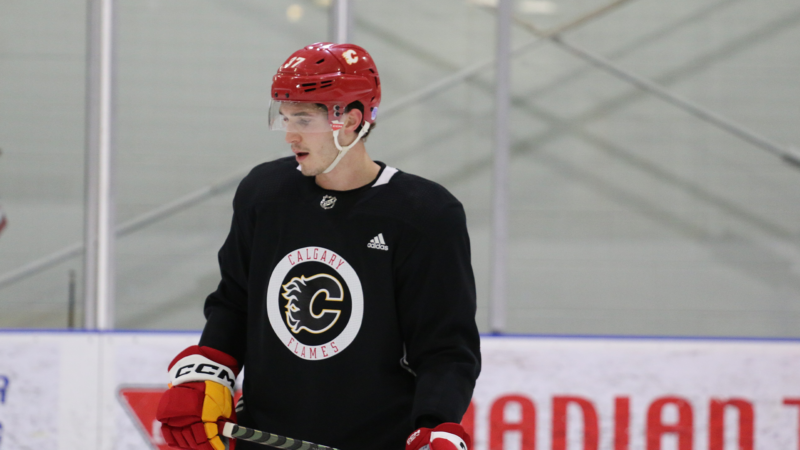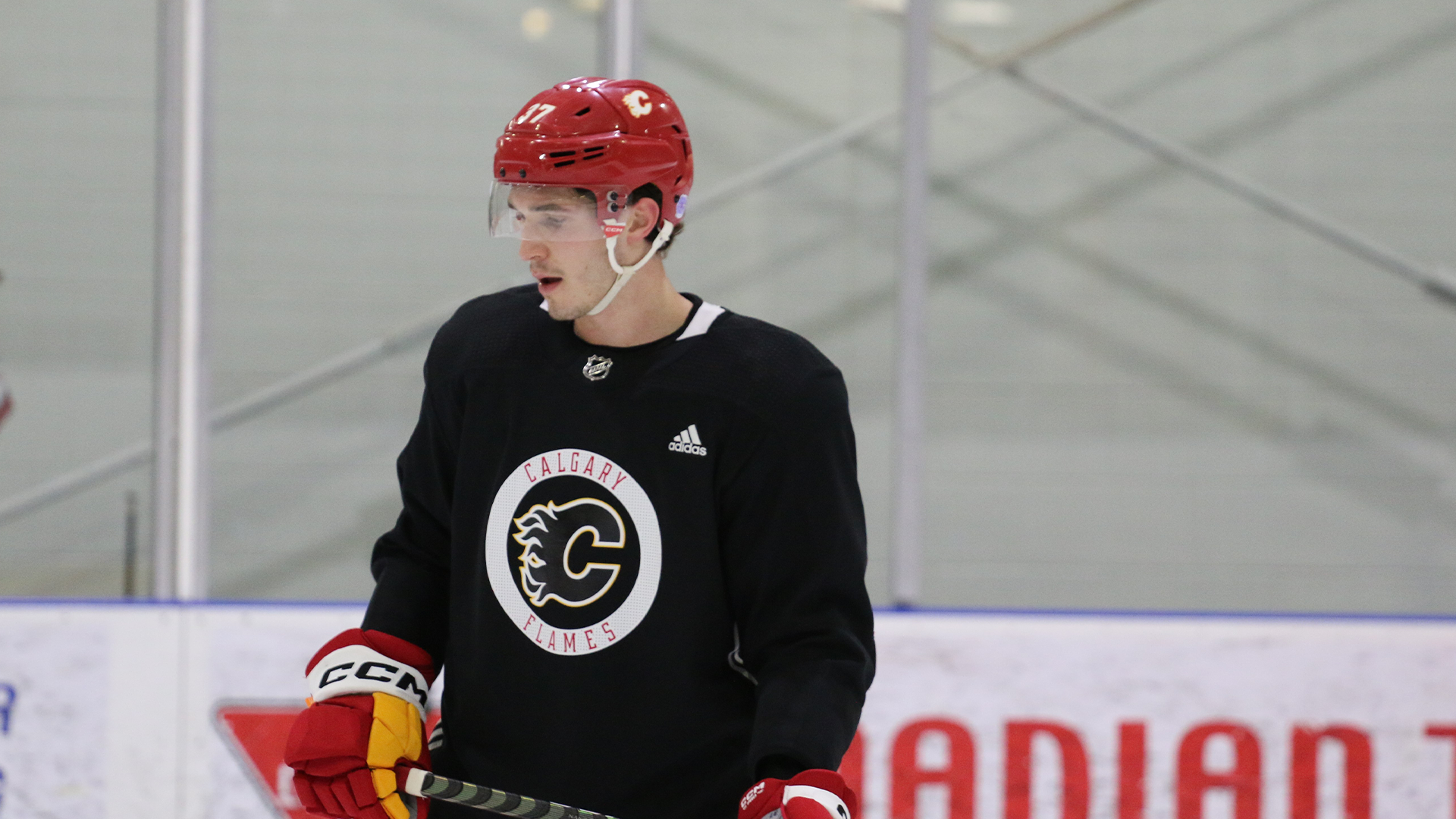 Kuznetsov was a big contributor to the AHL Wranglers success last season, helping them capture the MacGregor Kilpatrick Trophy as the top regular-season team (106), while boasting the league's best penalty-kill.
The 6-foot-4, 215-lb. defenceman always appears to carry himself with poise and composure on the ice, though he laughed when told that.
"At times I don't feel like that at all," he chuckled. "I think defence is a position where you have to be composed. The game is always in front of you and you have to choose the best decision that you have available to you.
"Watching the veteran guys, it's something that stands out when I watch them play, so staying composed is what I'm trying to implement in my game, too."
After dropping the tournament opener against the Canucks Friday night, Kuznetsov and the rest of the Flames' prospects are looking for redemption tonight against the Edmonton Oilers (8:30pm MST, watch the live stream on CalgaryFlames.com).
Playing in the Battle of Alberta always kicks things up a notch, and Kuznetsov is confident the group will put forth a better effort on Saturday night.
"In the Battle of Alberta, there's always a lot of emotions," he said. "Our first game was tough for us, obviously, but we'll try to do things differently, come out way more prepared and play more on our toes tonight."