BRYAN WILSON – 03.14.2023
The Wranglers are feeling good between the pipes lately.
Dustin Wolf has continued to provide exceptional goaltending for the Wranglers as of late, leading the AHL in almost every goalie category. He's also got support from a surging Oscar Dansk, who recently returned to the lineup and scored a 'W' for Calgary last week.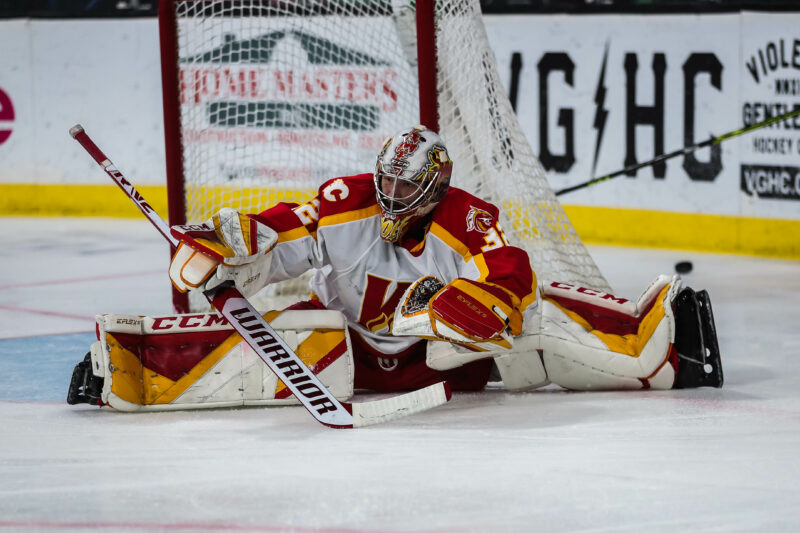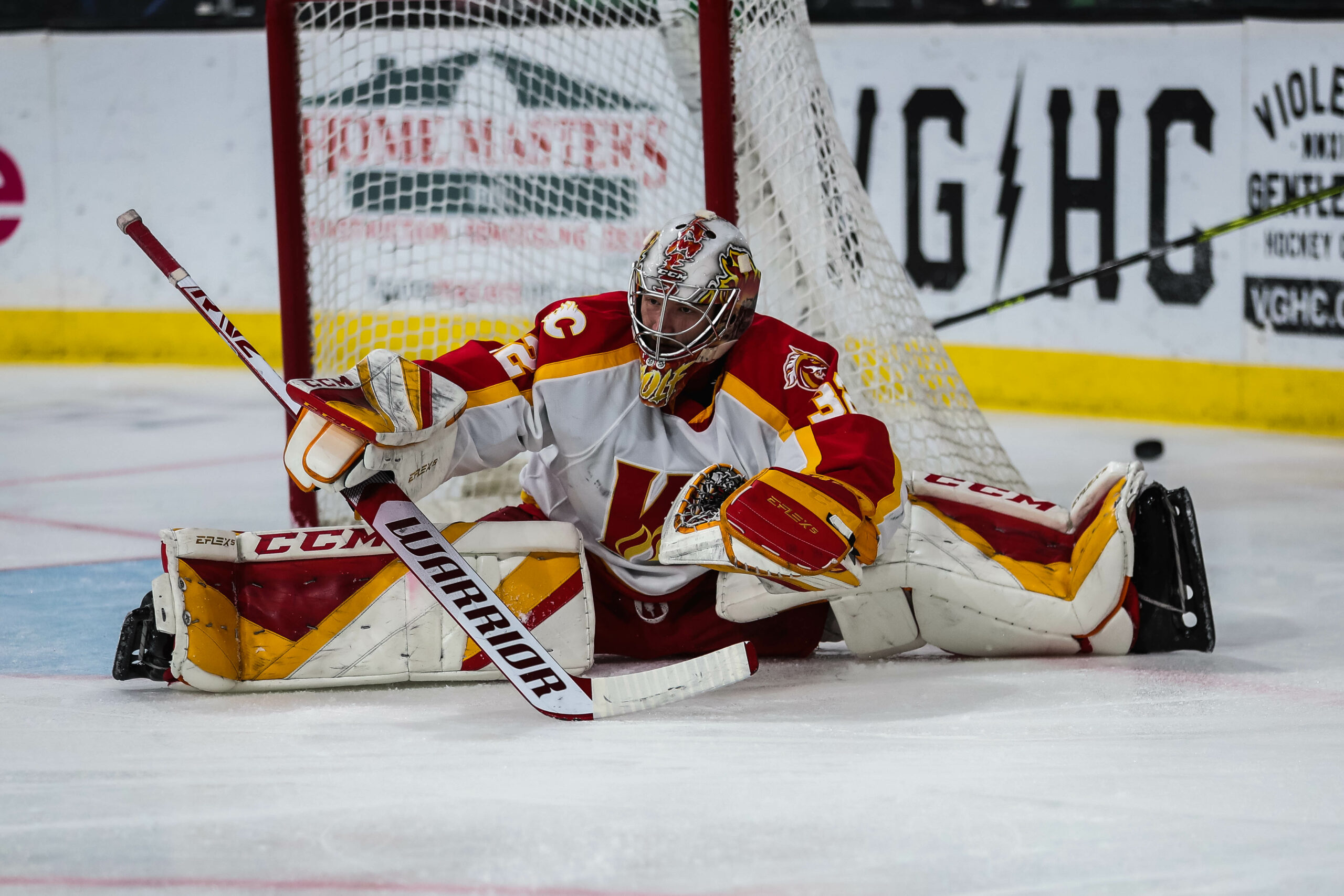 Dustin Wolf:
(35-9-2)
2.22 GAA
0.928 Sv%
Wolf has been stellar for the Wranglers in March (5-1-0) and has picked up wins in four-straight starts.
He posted a 0.934 save-percentage (Sv%) and a 2.15 goals against average (GAA) in those four contests.
The Tustin, CA native registered his league-leading fifth shutout of the season on March 10, turning aside 34 shots and he currently leads all AHL goaltenders in the following categories:
Wins (35)
Shutouts (5)
GAA (2.22)
Sv% (0.928)
Minutes played (2761:31)
Games played (47)
Shots (1,426)
"He bails us out at least once a period," said Wranglers' forward, Ben Jones, when asked about playing in front of Wolf. "Having that extra security blanket back there is big for us and the confidence he gives is huge, obviously he's a heck of a goaltender."
Oscar Dansk:
(6-5-1) 
2.93 GAA
0.900 Sv%
Oscar Dansk was back in action against Colorado last week, making his first start in over a month after being sidelined following a collision on February 3, 2023 against the Bakersfield Condors.
He was impressive against the Eagles in his return, turning aside 34 of 35 shots he faced in the game.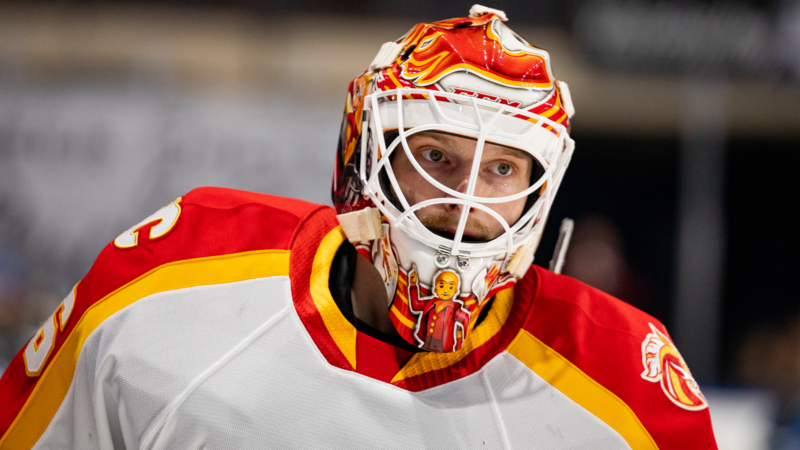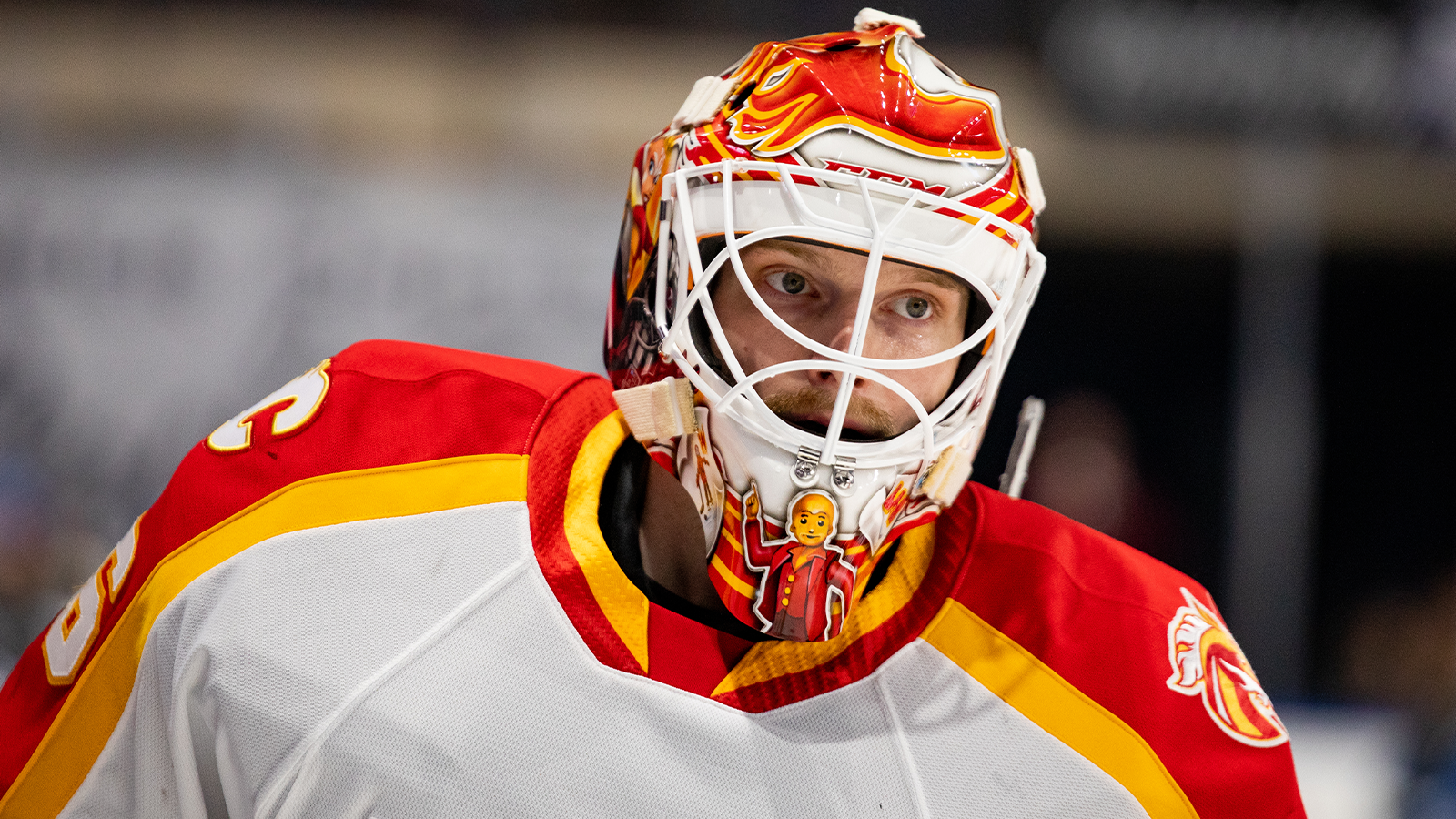 Dansk has won three straight starts – with a 2.02 GAA and a .940 Sv% in that span – and is 6-2-0 in his last eight decisions. He's feeling good since his return to the Wranglers' lineup.
"Felt good," recalled Dansk when asked about his first start in over a month. "It's always a bit nervous when you come back in there, but I've got a great team in front of me, and they did a good job protecting me."
DANSK MASK AUCTION
In case you missed it:
Dansk – in collaboration with Dave Froed –  has created a 'one of a kind' mask that he will wear for the remainder of the season. He will be auctioning off his brand-new mask, with all proceeds going to the Ronald McDonald House Calgary.
Bid on a piece of Wranglers history, a goalie mask in their inaugural season, and support the Ronald McDonald House Calgary.