BRYAN WILSON – 03.18.2023
They'll take the point.
The Wranglers picked up a single point on Saturday night in Tucson, but had their six-game winning streak snapped after falling to the Roadrunners in a shootout by a 3-2 score.
Adam Klapka scored his second goal in his last two games and Matthew Phillips notched the game-tying tally for his 29th of the season (T-1st), while adding an assist for Calgary in the game.
Oscar Dansk got the start in net for the Wranglers, turning aside 22 of 24 shots in the loss.
CGY Goal Scorers – Adam Klapka – Matthew Phillips
The Wranglers led on the shot clock in the first period, outshooting the Roadrunners 8-1 in the frame.
Calgary would take the lead at the 11:52 mark on the powerplay – as Klapka got a piece of a point shot from Nick DeSimone and redirected the puck past goaltender Tyler Parks. Phillips added a secondary assist on the goal.
1-0 after 20 minutes.
Tucson answered back in the second period, tying the game in the early going.
At the 2:16 mark, Hudson Elynuik notched his seventh of the season to even the score 1-1.
Calgary had a powerplay midway through the frame, but Tucson ended up generating the better chances. First, Milos Kelemen had a breakaway opportunity that Dansk turned aside, but on the very next sequence, Colin Theisen fired home a shorthanded goal to give the Roadrunners the lead.
Phillips would get a breakaway chance late in the period, but failed to convert, as the Wranglers trailed 2-1 heading into the intermission.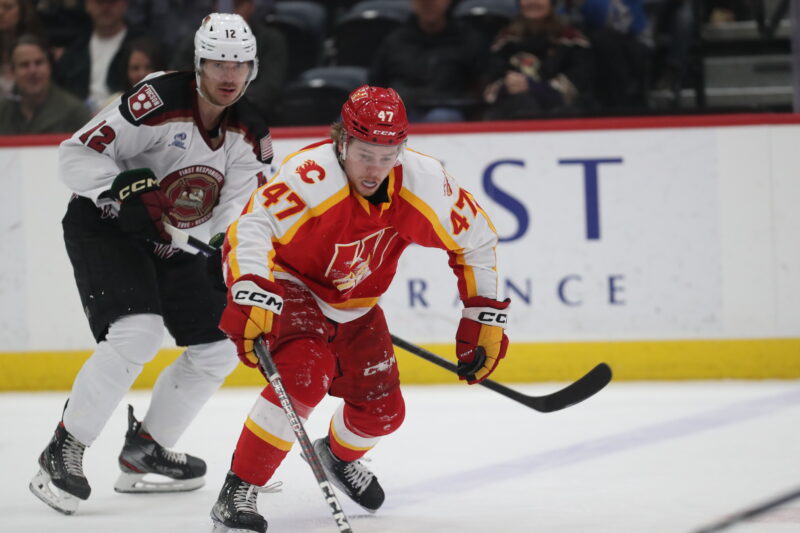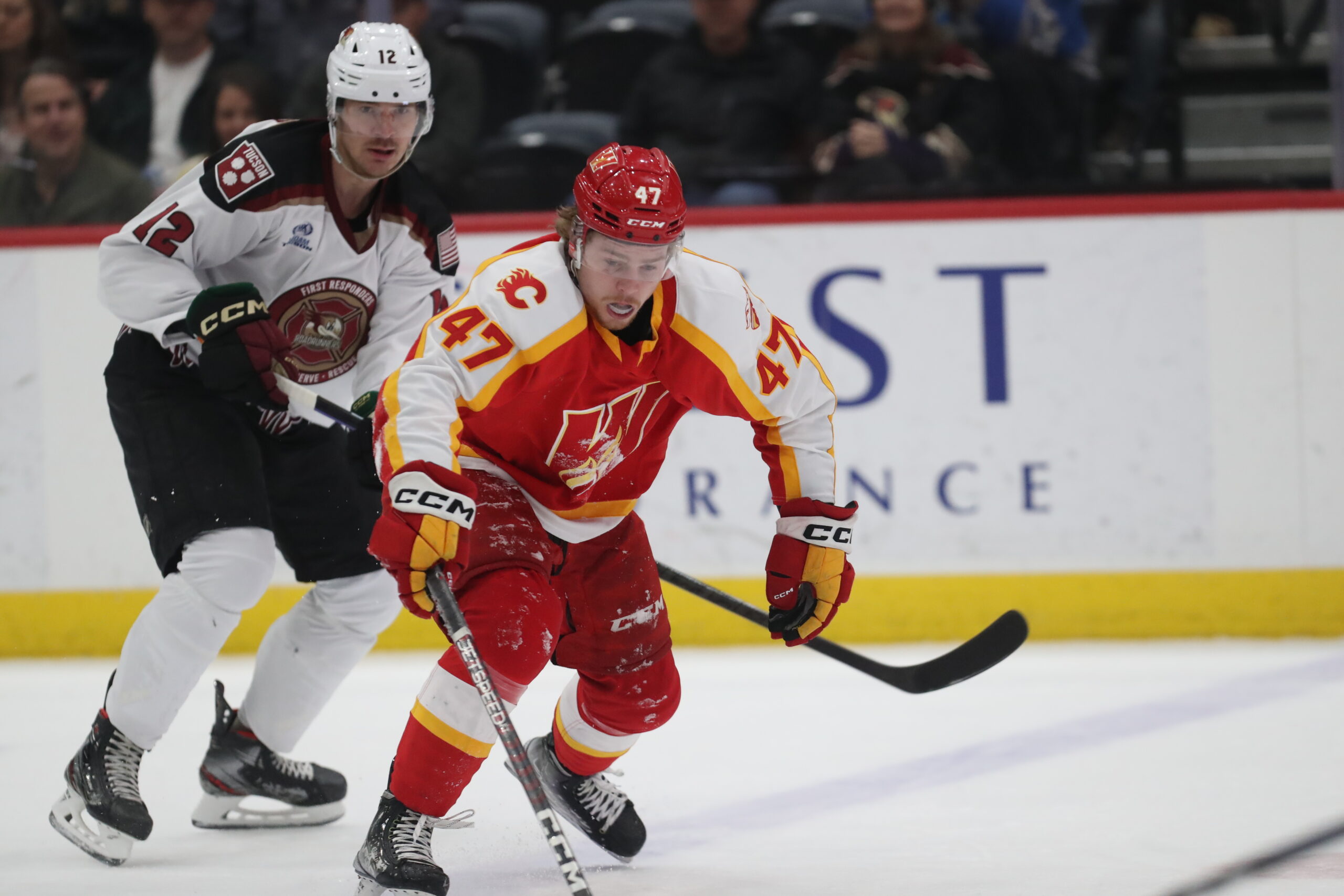 Calgary continued to press for the equalizer in the third period, but goals were hard to come by on this night.
While on a Wranglers' powerplay late in the game, a fight broke out between Michael Carcone and Jeremie Poirier. It seemed to spark the Calgary bench.
Moments later, they would battle back and tie the game – with less than 30-seconds remaining in regulation. Set up in the offensive zone, Emilio Pettersen faked a shot and then slid a pass across to Phillips who whipped a wrist shot through traffic and into the net to tie the game 2-2.
Extra time would be required to determine a winner.
Overtime solved nothing, so a shootout was needed, where Nathan Smith scored the deciding goal for the Roadrunners to win the game.
3-2 the final.
Up next: the Wranglers will host the San Diego Gulls at the Scotiabank Saddledome on March 24, 2023. CLICK FOR TICKETS.