BRYAN WILSON – 11.19.2023
A tough one on Sunday.
The Wranglers fell to the Ontario Reign 4-0 on Sunday afternoon at Toyota Arena, registering just their second regulation loss of the season.
It was tough sledding for both teams in the opening period, as shots were at a premium early on.
Dustin Wolf turned aside all eight shots he faced, while Erik Portillo stopped all five shots he faced for the Reign in the frame.
It remained scoreless at the break.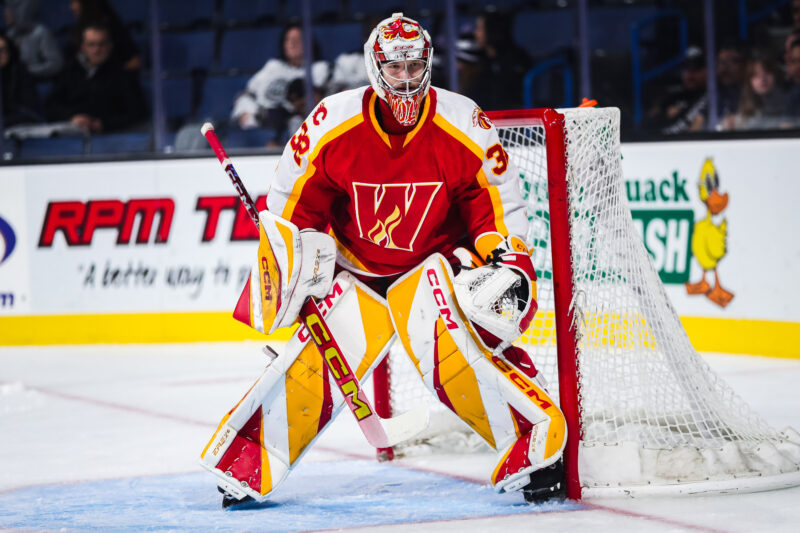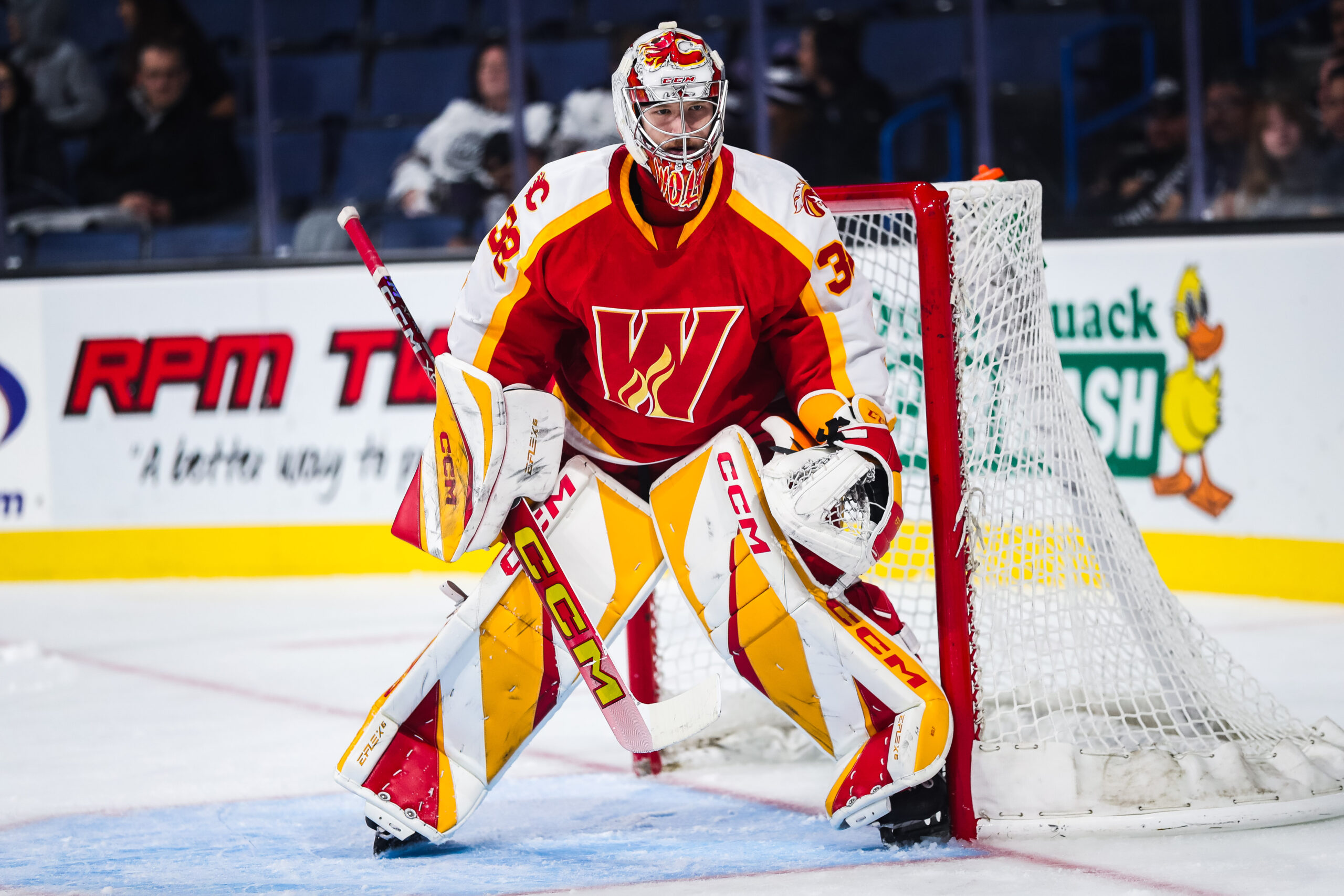 Ontario would take the lead in the second period.
While on the powerplay (5:51), the Reign worked up the ice on a 3-on-1 and Mikhail Maltsev finished off the play with a one-timer past Wolf. 1-0.
Then at the 8:45 mark, Brandt Clarke picked the short side to extend the lead. 2-0.
Calgary had three-straight powerplay opportunities, but failed to convert, as the score remained 2-0 after 40 minutes.
The Wranglers got into penalty trouble in the third period and Ontario took advantage to extend their lead.
On a 5-on-3 chance at 8:35, Clarke set up Samuel Fagemo who blasted a shot into the back of the net. 3-0.
Fagemo added an empty net goal at 16:48 to put the game out of reach.
4-0 final.